VinFast VF 5 Plus revealed pre-release photos for the first time, with different concept details
Recently, an image of a VinFast VF 5 Plus believed to be a pre-commercial or commercial vehicle appeared on social media, quickly catching the attention of the community. Notably, this car is different from the concept model presented by VinFast in some dealerships since the beginning of December.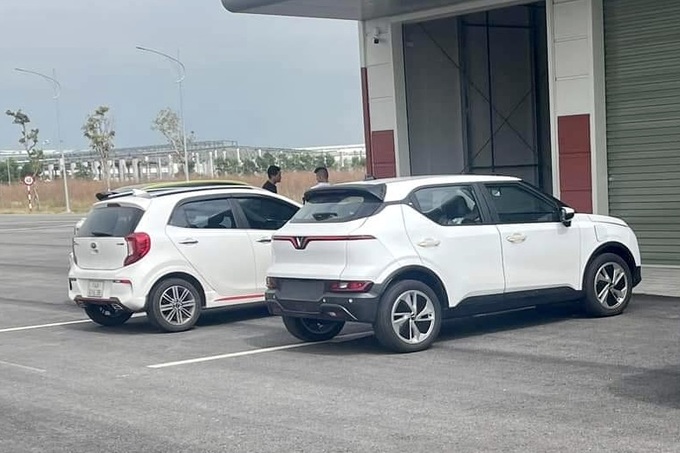 Compared to the concept car, the above VinFast VF 5 Plus has smaller wheels, a 4-spoke design instead of 5-spoke. It's surprising, but it also fits with the manufacturer's announcement that the retail version of the VF 5 Plus will come with 17-inch alloy wheels, not 18-inch like the concept version.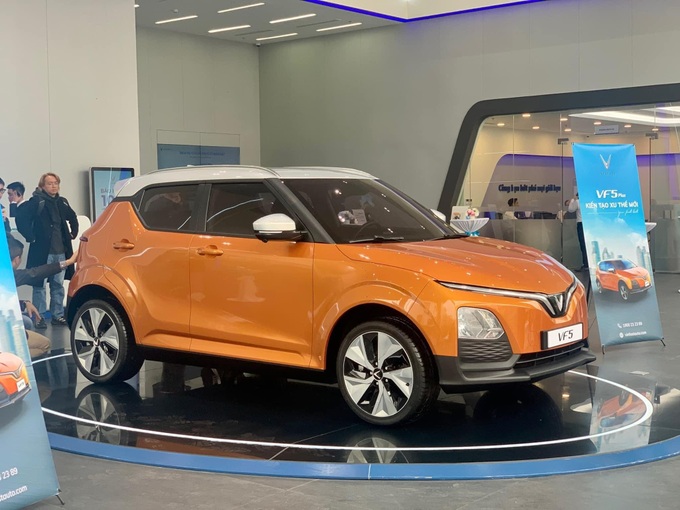 In addition, the new VinFast VF 5 Plus also has a rear light with a different design than the concept car: there is no outer cover and at the same time the reflective lights below also have a thicker design and come with a wrap-around bezel.
Also, the car's rear trunk area also lacks the look of the VF 5 logo, but this is likely just a "distraction" detail to limit attention. The photo only shows the rear of the car, no interior photos, so it is not clear how the interior space of this VF 5 Plus is different from the concept car.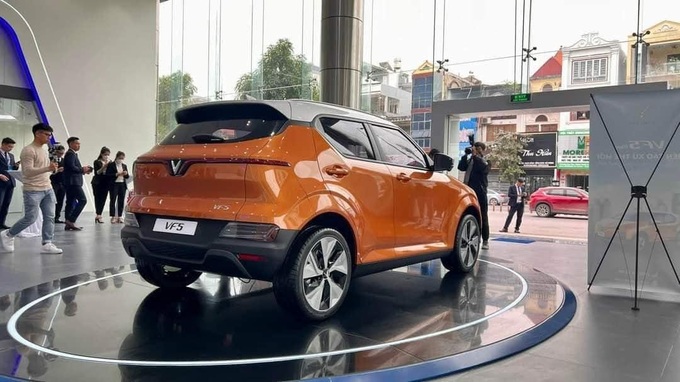 Positioned in size A, VinFast VF 5 Plus has a recommended retail price of 458 million VND (without battery) and 538 million VND (with battery). In case the battery is not purchased, users will have to pay a fixed fee of VND 1.6 million/month to the manufacturer for rental, with no limit on the number of kilometers used.
In terms of equipment, VinFast VF 5 Plus will have halogen headlights and taillights, a 7-inch digital dashboard, an 8-inch entertainment screen with 4 audio speakers, mechanically adjustable front seats and the air conditioning included. ability. This is understandable because this electric car is intended for the A-segment anyway.
The vehicle has a number of assistive technologies such as remote vehicle positioning, automatic fault diagnosis, automatic maintenance schedule suggestions, unauthorized entry monitoring and warning… In addition, VinFast VF 5 Plus is also integrated with apps for online shopping, voice-activated virtual assistants, remote software updates, battery charging schedules and control of smart home devices.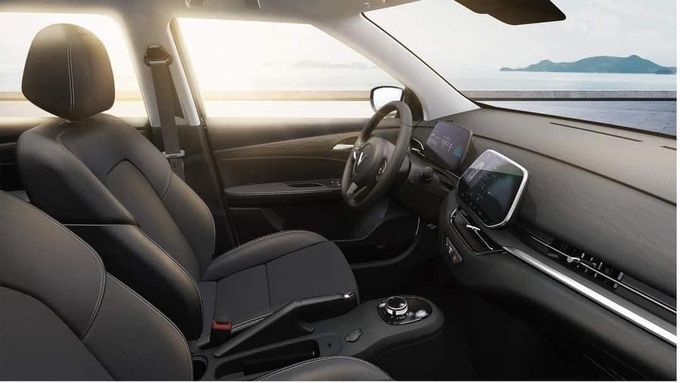 VinFast VF 5 Plus is equipped with an electric motor with a maximum capacity of approximately 134 horsepower and a maximum torque of 135 Nm. The included ternary lithium battery with a capacity of 37.23 kWh gives the vehicle a autonomy of up to 300 km after each full charge.
The car's safety equipment includes cruise control, blind spot warning, incoming traffic warning when opening the door, rear park assist, rear brake assist. emergency, electronic scale, hill start grade and tire pressure warning.
Customers who deposit VinFast VF 5 Earlier are expected to receive the car from April 2023. According to VinFast, after only the first 9 hours of opening for sale (8am to 5pm on December 10, 2022) , the company received a total of 3,293 orders for the VF 5 Plus electric car model.