VinFast VF 5 Plus attracts many customers
"Score" as soon as it appears
VinFast displayed the VF 5 Plus concept model at VinFast Imperia Hai Phong showroom for 2 days from 12/7-8, attracting the attention of a large number of people in the port and nearby provinces and cities. This is the first leg of VF 5 Plus of a series of car exhibition events in 5 major cities and provinces in December.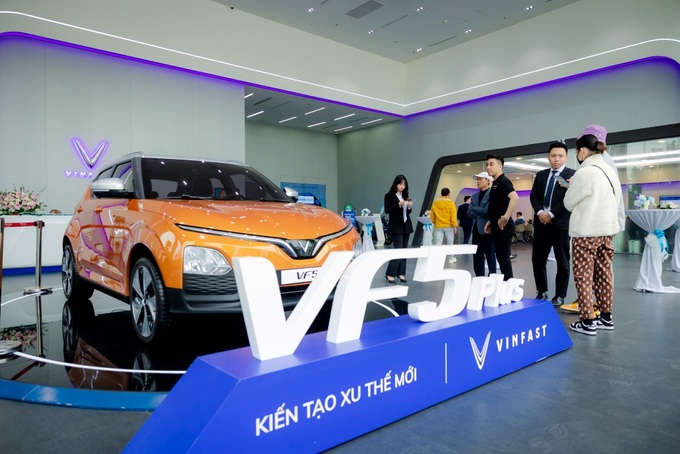 From the early morning of December 7, many VinFast car enthusiasts enjoyed visiting the showroom before heading to work. Many people also move from other provinces to Hai Phong to admire VF 5 Plus.
Mr. Nguyen Manh Toan (Quang Ninh) shared, "I have liked this car since its debut at the American exhibition, it is the same orange with a silver roof. I like this orange color very much because it suits my destiny Tho". Mr. Toan said the purpose of coming to the place to view the car was to see if the size of the car was fit for purpose or not. "I've only seen it from the outside, but I'm giving this car a score of 9.5/10 based on my needs and criteria," Toan enthuses.
VF 5 Plus is a modern and unique design model with 48 interior and exterior color combinations. This is a detail that "marks" with young customers, especially women.
Nguyen Van Anh (Hai Phong), one of the first customers of the event, admitted that she was interested in the possibility of "customizing" the color of the VF 5 Plus. "The paint is beautiful, the exterior appearance is also beautiful," Van Anh commented.
Like Van Anh, in terms of design, many customers commented "young and dynamic" for VinFast's e-SUV model.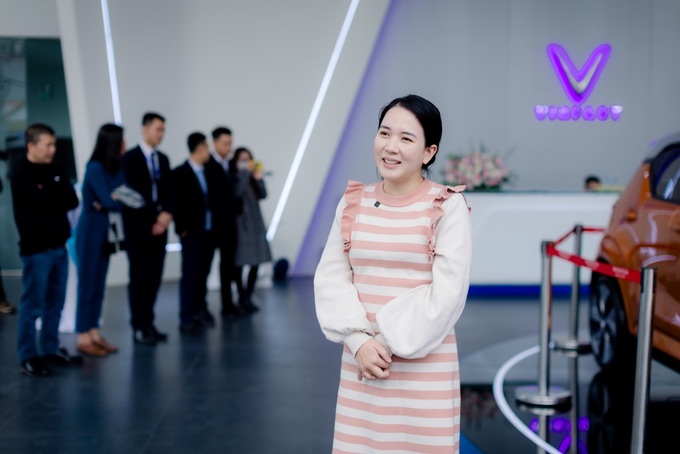 Besides the impression of the exterior of the VF 5 Plus, Mr. Duc Nguyen (Hai Phong) expressed his fondness for the upgraded tires, which he said look better than the upper segment models currently on the market. . Personally, he is also impressed by the delicate lines and the unique and strange color scheme, suited to the young car world trend.
VF 5 Plus is suitable for customers of all ages
Not only attracting young people, VF 5 Plus also attracts the attention of many customers. Dinh Tuan (Lach Tray, Hai Phong) admits that with the modern design of the VF 5 Plus, it is a suitable model for many ages of users.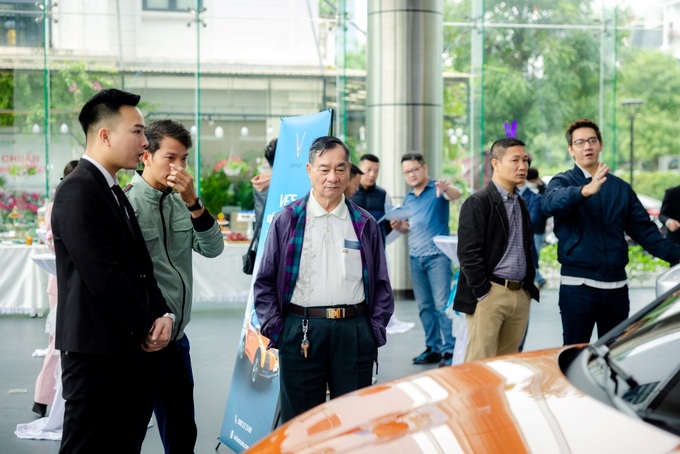 Present at the VinFast Imperia Hai Phong showroom, Mr. Nguyen Manh Thang – General Manager of Whatcar Vietnam – commented: "The VF 5 Plus is a real urban car: Small, compact, light and inexpensive". Mr. Thang also said offering up to 16 exterior options for a popular A-size car is something no car company in Vietnam has ever done. He shared that he would consider buying a VF 5 Plus for his wife and daughter to use, and predicted that this car will be bought by many families and will soon become Vietnam's "national" electric car in the future. close. .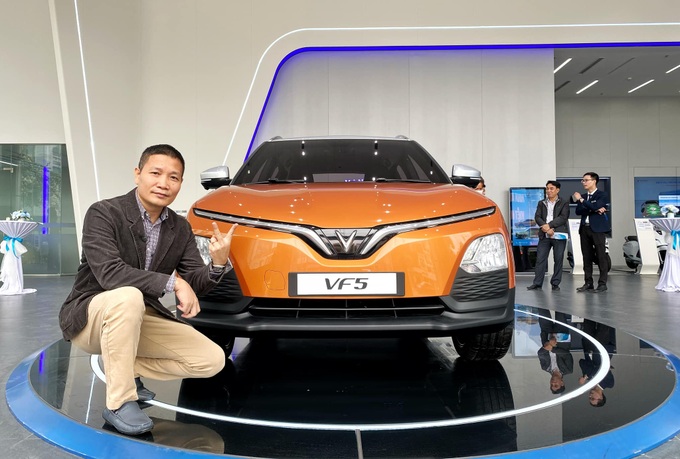 Besides its impressive appearance, VF 5 Plus attracts many customers' attention due to a series of technological equipment, outstanding smart features and powerful performance.
The operating range of the VF 5 Plus according to the evaluation is also appropriate. Mr. Toi Nguyen – an experienced reviewer in car industry commented: "A city car model has a range of 300 km / charging is comfortable, sometimes it takes a whole week to need charging once". According to Mr. Toi's experience in using the VF e34 car, just needing to quickly charge it for about 15-20 minutes, users can move comfortably for a day. Therefore, VF 5 Plus according to him can be a practical and economical choice for users.
With a selling price ranging from VND 458 million (excluding battery) to VND 538 million (including battery), with many attractive incentives for early customers, the VF 5 Plus is highly praised by experts for its added value compared to gasoline cars in the same price range. .
Therefore, not only serving individuals and families, VF 5 Plus is also targeted by many people for the service car industry. Mr. Ngo Binh Minh (Quang Ninh) spent time in Hai Phong to research the possibility of launching VF 5 Plus in business, replacing the current fleet of gasoline cars. He said the provincial government is concerned about environmental issues, so using electric cars in business will bring him many benefits.
Mr. Nguyen Manh Toan (Quang Ninh) also said that with a price tag of 400-500 million VND, the car will attract customers in the passenger transportation sector. "The cost is low, the car is small, easy to drive and has enough technology. I think sales of several thousand vehicles per month for VF 5 Plus is not a problem," Toan predicted.
The series of events to display VF 5 Plus and test VF 8 continues to be organized by VinFast in Hanoi (December 9-11), Ho Chi Minh City (December 16-18), Da Nang (December 21-22 ) and Vinh (24-25 December). At the event, customers will have the opportunity to admire VinFast's latest electric car model and experience the VF 8 – a D-size electric SUV equipped with today's advanced technology.