VinFast receives environmental, social and governance ratings from Sustainalytics
Sustainalytics conducted a large-scale ESG assessment of VinFast, with seven specialized ESG categories: carbon – products and services; human ressources; product management; business ethics; own carbon activity; human rights – supply chain; and business administration.
In July 2022, VinFast obtained an overall ESG score of 23.3, in the medium risk category, placing the company in the top 10 of global automotive companies (ranked 9th out of 70 international car manufacturers) and has the ESG rating the highest (lowest potential risk) compared to other purely electric companies, among those evaluated by Morningstar Sustainalytics.
Morningstar Sustainalytics is a global leader in ESG research, ratings and data. This unit works with hundreds of global asset managers and pension funds to combine ESG information and assess corporate governance in the investment process.
Le Thi Thu Thuy, Vice President of Vingroup and President of VinFast, said, "VinFast sets a vision for a sustainable future for people and the planet through the contribution of green, clean and safe transportation. A future built on smart services, superior customer experience and a deep concern for the planet and future generations. We focus on innovation and creativity in design, impeccable quality, technology and customer service".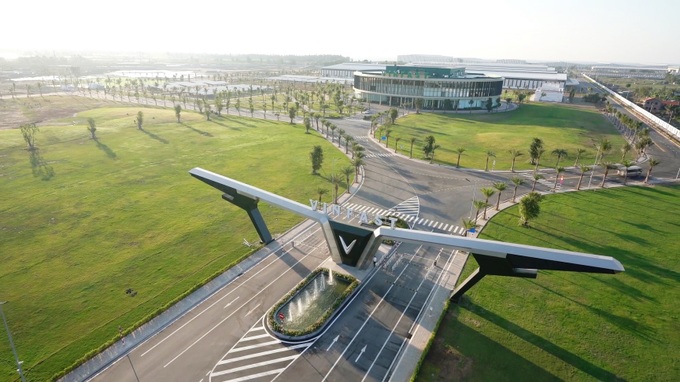 Recently, VinFast also announced its participation in the Zero Emission Vehicle Development Declaration (COP26 ZEV), the Global Climate Pledge (The Climage Pledge), and received a USD 135 million climate change credit package from on the part of the AfDB, aiming for the zero emission objective. and affirm its contribution to sustainable development.
VinFast – a member company of Vingroup – with a vision to become a smart electric vehicle brand that strongly promotes the global electric vehicle revolution. Founded in 2017, VinFast owns a modern and leading automobile factory complex in the region located in Hai Phong, Vietnam, with automation degree up to 90%.
Committed to the mission of a green future for all, VinFast is constantly innovating to bring quality electric vehicle models, intelligent service platform, customer experience and price strategy for all, to inspire global customers, s unite for a future of smart mobility and a sustainable planet. Learn more at: https://vinfastauto.com.