Vinfast presents details of VF 6 and VF 7 at "Los Angeles Auto Show 2022"
The VF 6 and VF 7 are sleek and sophisticated on the outside and feature state-of-the-art technology on the inside. These 2 models are written by the famous car designer Torino Design with VinFast.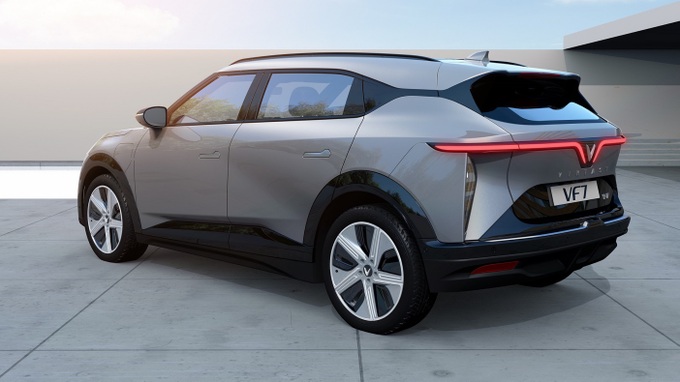 In particular, the VF 7 belongs to the mid-size car segment, with innovative styling combined with interior design that enhances the driving experience and modern technology.
The low bonnet of the VF 7 brings a strong sporty beauty, as well as bold lines at the rear with free-hovering bird-shaped LED lights. The front light cluster bears the VinFast imprint with unique LED effects, emphasizing the strong and modern style of the VF7.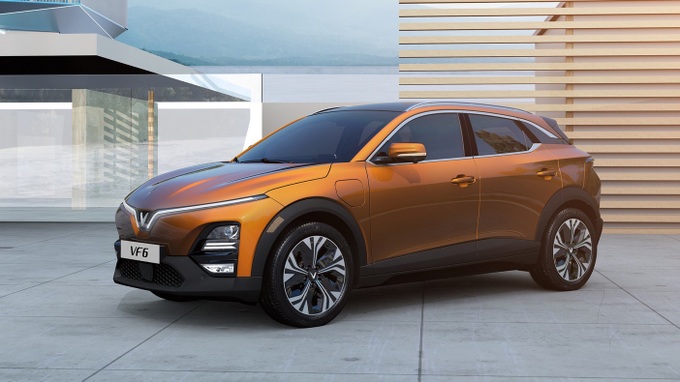 Meanwhile, the VF 6 is the choice for those looking for a compact electric vehicle while benefiting from cutting-edge technology. With typical VinFast design details, the VF 6 has a delicate appearance that is rarely found in the popular B-segment.
The interior design of the VF 6 is modern and spacious, along with integrated entertainment features via the large touchscreen in the center, promising to bring a full driving experience usually only available in luxury models.
Le Thi Thu Thuy, Vice President of Vingroup and President of VinFast, said that VF 6 and VF 7 have high-class interior and exterior design, luxurious interior space and state-of-the-art technology. Thus, so far, VinFast has introduced 4 models of electric vehicles from BCDE segments to the North American market, meeting the various needs of many customers.
"We believe that with its unique style and high value in use, VinFast will quickly become a manufacturer of electric vehicles for everyone," said Ms. Thuy.
Like other VinFast electric vehicles, the VF 6 and VF 7 have a full range of active and passive safety features. 10-year vehicle warranty; 10 years or battery life (unlimited mileage) and flexible 24/7 maintenance, rescue and repair services.
The VinFast booth will be open to the public November 18-28 (local time), at South Hall – Booth S-216, Los Angeles Convention Center, 1201 South Figueroa Street, Los Angeles, CA 90015.
In addition to the exhibition activities, VinFast will organize a cultural and culinary program in Vietnam – "Lotus Day" (November 19), a ride with the VF 8 model and many gifts on the event days.