VinFast opens 4 new stores in California
These are efforts to perfect the company's facilities and service system before handing the car over to US customers in late 2022.
The 4 newly opened VinFast stores are located in a densely populated central area and a bustling shopping area. In particular, 3 VinFast Canoga Park, VinFast Irvine Spectrum, VinFast Marina Del Rey stores were opened simultaneously on December 14, especially the VinFast Del Amo Fashion Center store will open later in December.
VinFast stores are all inspired by the design of Vietnam's natural beauty, combined with modern Western interiors, bringing a minimalist whole but still highlighting VinFast's distinctive "Future of Moving" message. Here, customers can learn more about VinFast products and explore interior and exterior details of the VF 8 and VF 9 electric SUV, as well as learn about advanced technologies and receive first-hand policy and product advice from industry experts. 'business.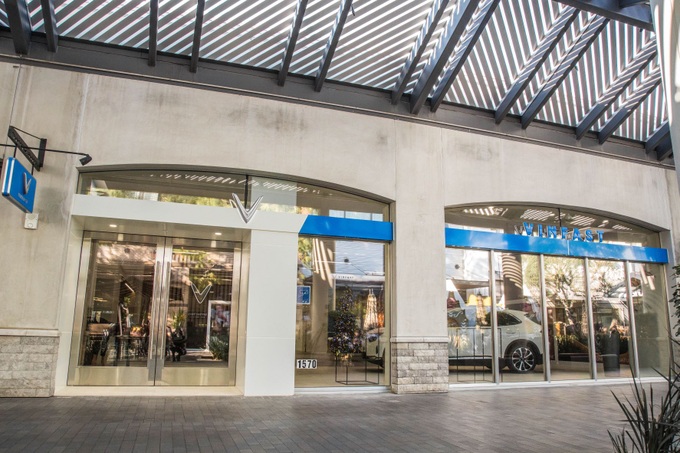 Nguyen Huong Giang, General Manager of VinFast America, said, "We are proud to open four more VinFast stores in Southern California, rapidly expanding our retail system to deliver direct customer product experiences and will not only be a place where customers can learn more about VinFast's products, but also a place to connect VinFast with customers, taking care of them throughout the life of car ownership." .
VinFast has also commissioned four service shops in California to provide electric vehicle maintenance and repair services. Customers who own VinFast electric vehicles will benefit from excellent customer support services and after-sales policies such as a 10-year warranty – one of the best on the market, mobile charging, mobile service ( Mobile Service), free rescue 24/7 during the warranty period…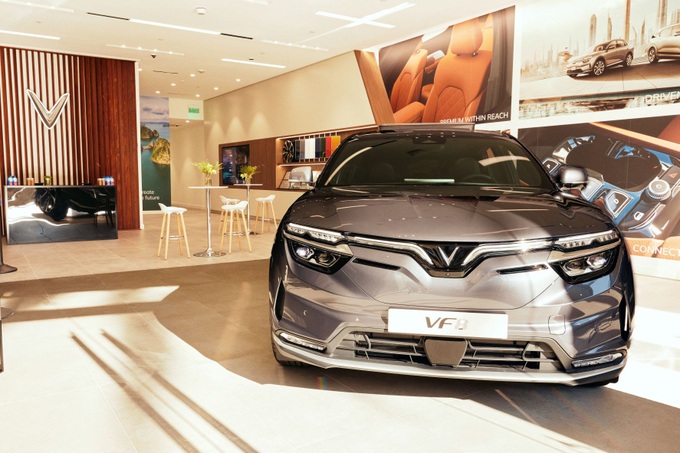 The opening event for the new VinFast stores in California will begin at 3 p.m. on December 14 (local time). Attendees will be able to directly experience the VF 8 model and the impressive and attractive Vietnamese food and music culture.
Previously, VinFast also officially launched the VinFast community in the United States and held a series of test drive events in California, bringing the most comprehensive and convenient experience of the VF 8 model to local customers.
List of VinFast Store in California
– VinFast Canoga Park: The Village of Westfield, 6250 Topanga Canyon, Espace #1570 Canoga Park, CA 91367.
– VinFast Irvine Spectrum: Irvine Spectrum Center, 670 Spectrum Center Drive, Irvine CA 92618.
– VinFast Marina Del Rey: Waterfront at Marina del Rey, 4776 Admiralty Way, Marina Del Rey, CA 90292.
– VinFast Del Amo Fashion Center: Del Amo Fashion Center, 3525 W Carson St, Torrance, CA 90503.
-VinFast Santa Monica: 395 Santa Monica Place – Center Court, Santa Monica, CA (open to welcome guests from 5 p.m.).
– VinFast Hillsdale: Hillsdale Mall, 52 31st Ave, San Mateo, California.
– VinFast San Diego UTC: Westfield UTC, 4545 La Jolla Village Drive, San Diego, CA.
– VinFast Citadel: Citadel City: 100 Citadel Drive, Commerce, California.
– VinFast Berkeley: Fourth Street Shops, 1733 4th Street, Berkeley, California.
– VinFast Corte Madera: The Village, 1618 Redwood Hwy, Corte Madera, CA.
VinFast – a member company of Vingroup – with a vision to become a smart electric vehicle brand that strongly promotes the global electric vehicle revolution. Founded in 2017, VinFast owns a modern and leading automobile factory complex in the region located in Hai Phong, Vietnam, with automation degree up to 90%.
Strongly committed to the mission of a green future for all, VinFast is constantly innovating to bring high quality products, smart service platform, customer experience and price strategy for all to inspire global customers to unite for a future of smart mobility and a sustainable planet. Learn more at: https://vinfastauto.com.