Vinfast has received over 2,500 orders for VF 8 and VF 9 cars for Autonomy
Autonomy plans to order 400 VF 8 and VF 9 cars from VinFast. However, after deliberation, Autonomy increased the number of orders to over 2,500 vehicles. Under the agreement, VinFast will hand over the car to Autonomy within 12 months of when it starts exporting cars to international markets.
Customers can learn more about VinFast electric cars at VinFast stores in California. Users can sign up to rent a car through Autonomy's website or app and receive the car from Autonomy distribution locations (in partnership with AutoNation, Inc. – NYSE:AN) or order a delivery home.
Ms. Le Thi Thu Thuy, Vice President of Vingroup and President of VinFast, shared, "It's an exciting time when VinFast models are about to enter the US market. Autonomy orders are our beliefs. . I built on the market".
The presence of VF 8 and VF 9 in Autonomy's car rental system will provide consumers with an additional option to explore and experience VinFast's premium smart electric vehicles. Accompanying Autonomy, VinFast will rapidly advance the goal of electrification, contributing to a sustainable future for all.
"We are excited to add VinFast to our vehicle roster, helping to increase U.S. consumer interest and recognition for the VinFast brand and their premium electric vehicles through Autonomy's car rental model," said Scott Painter, Founder and CEO of Autonomy.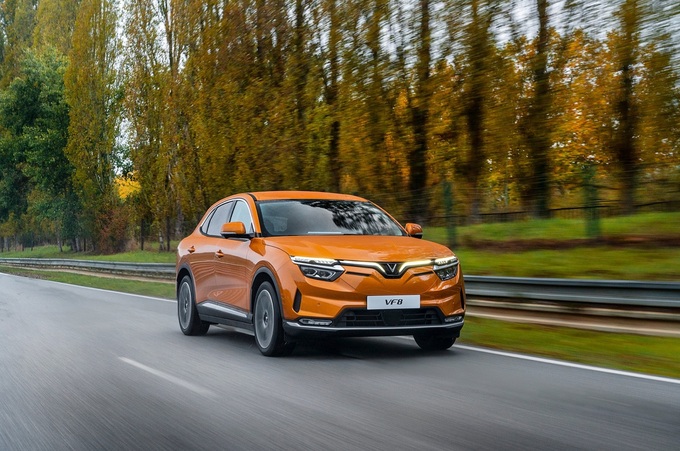 Autonomy's affordable monthly rental method will help users choose easily to discover new brands of electric vehicles in the market.
Autonomy's car rental model is a way for consumers to use an electric vehicle without the long-term commitment of buying or leasing a traditional car.
Autonomy's monthly payment covers traditional vehicle ownership costs such as routine maintenance, roadside assistance, tire wear. Autonomy's rental packages also include insurance coverage for eligible customers.
Self-driving customers can pay by credit card or bank account. After the minimum rental period of 3 months, users can choose the flexible option of monthly car rental.
Car rental registration and monthly payment customization can be done on the app. Autonomy also has vehicles available to deliver customers within weeks, instead of the usual 6-9 months of leasing or borrowing to buy a car.
In addition to the VF 8 and VF 9, VinFast is also presenting at the Los Angeles Auto Show (LAAS 2022) two models VF 6 and VF 7 in segments B and C. VF 8 and VF 9 are open for reservation in the whole world. In particular, VF 8 has been handed over to Vietnamese customers since September 2022.
VinFast also offers a flexible car purchase option allowing customers to purchase a car with a battery or lease a battery. The vehicle will be guaranteed for up to 10 years.
Autonomy is a technology company on a mission to make customer travel easier and more affordable through a new car rental model. The company was founded by Scott Painter and Georg Bauer, as innovators in vehicle retailing, vehicle financing and auto insurance. They are the same people who founded Fair, the used car rental service.
Based on customers' experience and knowledge, Autonomy has created a revolutionary car rental platform for consumers and the automotive industry, opening a new direction for the large-scale car rental industry. Autonomy's creativity in the fields of technology, finance and insurance has created a premise for innovating in the car rental industry in general and electric and zero-emission vehicles in particular.
Autonomy connects automakers with traditional car dealerships to deliver the ultimate solution to consumers and the automotive industry. Autonomy is headquartered in Santa Monica, California.