VinFast Global Community and Direct Marketing Strategy
Create a connection with users
The opening concert of the VinFast global community launch event series ended in Hanoi on October 7 with many emotional resonances. Along with the excitement and excitement, many in attendance at the event shared their pride in being one of the first members of the global VinFast community.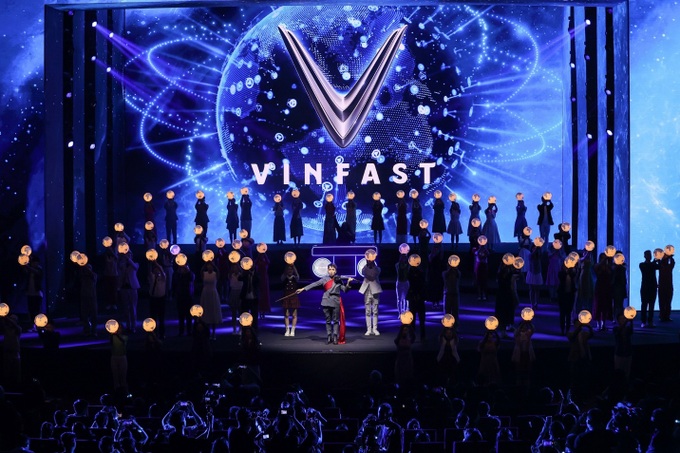 "I signed up as soon as I heard the information. My biggest wish is to participate in events, interact with people and get more information about VinFast," Mr. Le Van Son, 32 years old. Hanoi.
Bringing the past together, Mr. Nguyen Khuong Duy, a customer working in technology, shared a "different" feeling when he decided to use Vietnamese brand cars. Before owning a Lux SA2.0 and now owning another VF e34, Duy experimented with cars from other brands. However, he shared, the interaction between the car manufacturer and the customer almost ended right after the moment of the car purchase, perhaps when the two parties only met during warranty and maintenance periods.
As for VinFast, the opportunity for him to "recognize the automotive company" and the user community is always open. He himself had previously had a memorable experience in Do Son, Hai Phong in the VinFast series of events, especially the Vietnam emotional mapping program. Before that, the user community and VinFast have gone through many unforgettable journeys like the caravan to conquer the peak of Ha Giang, or the trip to Cape Sa Vi (Mong Cai, Quang Ninh).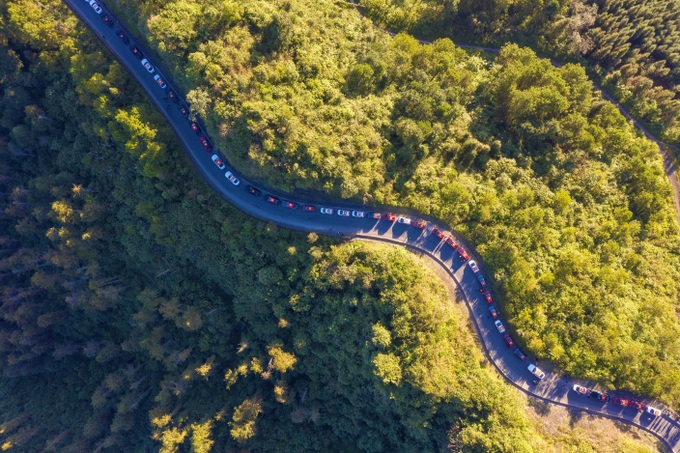 Not only for those who have used the car, the connection between VinFast and customers is even established even before they officially own the car. These are road test programs held on a regular basis, so that users both in Vietnam and around the world can experience VinFast's products directly. The most recent is the VF 8 test drive program which attracts thousands of people from the South and North queuing to participate, or the free car shuttle program VF e34 organized by VinFast every weekend for customers. shopping centers.
VinFast is also one of the "benevolent" automotive companies that today invite customers to visit the best factory. There are four Vingroup Elite Vietnam Tour programs organized in ladder and classroom, bringing hundreds of customers from the United States, Europe and Canada to Vietnam to drive the VF 8 electric car and visit the birthplace "thing" that made quality cars. Customers in Vietnam are also regularly invited to participate in car discount programs combined with factory tours.
Remove the distance from the bold Asian way
Of VinFast's particular way of doing things, Mr. Le Sy, who has more than 20 years of experience in the marketing industry, said he feels the demand and listens to the opinions of real customers of the company. business.
According to Mr. Sy, this is a direct-to-user marketing strategy that VinFast deploys very strongly and methodically. But most important, according to Sy, is the "emotion" that VinFast brings to customers. This method is commented by Mr. Sy as very Asian, completely different from foreign brands. "VinFast makes buying a car not just a transaction, but a process of experiencing an automotive brand," he said.
In agreement, customer Nguyen Khuong Duy (Hanoi) admitted that what VinFast brings to customers after activities that promote direct experience is trust. "Through this approach, VinFast creates spillover by removing the distance between users and users and between users and automakers," Duy said.
As one of the first members to receive an invitation and look forward to VinFast's concert in Ho Chi Minh City on the evening of October 14, Nguyen Dinh Hiep (Thu Duc City) said that at VinFast, customers always feel comfortable. "every little piece". This is reflected not only in a grand event to connect users on the launch day of the global VinFast community, but also in a whole listening process as users buy cars with many meaningful programs and activities.
"VinFast's approach is excellent when it comes to putting customers in a completely different position, which is the ultimate goal of business strategy, not corporate profit," User said. .
This approach, he says, is smart in that it not only satisfies existing customers, but also creates great sympathy with potential customers. With this weapon, Mr. Hiep expects VinFast to win a large number of customers not only in Vietnam but also around the world. "Vietnamese trams will run on five continents and four seas," he said.
On October 14, 2022, the Global VinFast Community Connecting Music Festival will be held at Adora Center, 431 Hoang Van Thu, Ward 4, Tan Binh District, Ho Chi Minh City. The event will bring together more than 3,000 guests who are the first members of the VinFast community in the South, with the participation of leading artists such as Son Tung M-TP, Ho Ngoc Ha, Hoang Thuy Linh, BinZ, Soobin … will admire VinFast electric cars including VF e34, VF 8, VF 9 and have the chance to win a lottery with a total prize value of up to VND 550 million.