VF e34 users share their feelings when updating new software
On many social media forums, especially associations and groups with the same passion for electric cars, members are reminded to bring the VF e34 to the service workshop soon to experience VinFast's customer service program .
According to VinFast's previous announcement, from November 9, all VF e34 cars will be updated with software and replaced with a new 12V battery. To show its gratitude to users, VinFast will offer customers who receive the VF e34 before September 11 a voucher worth VND 3 million to pay for its nationwide after-sales services.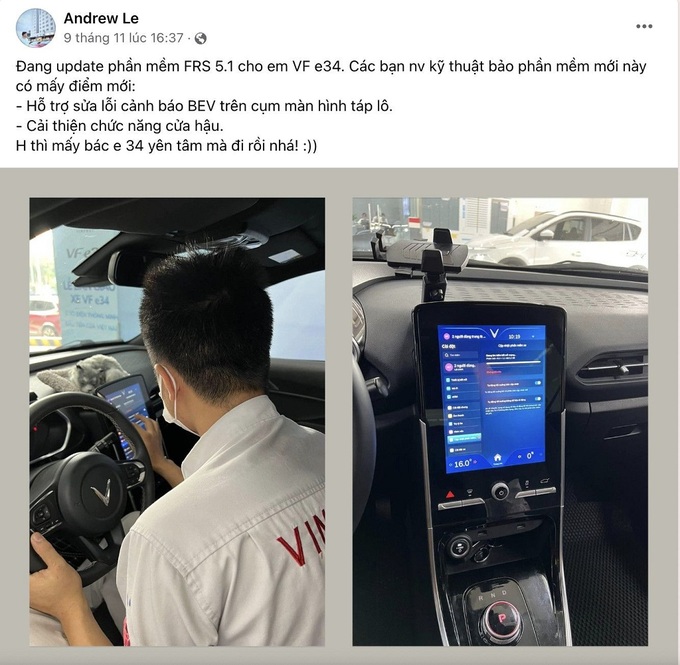 On a large forum with over 42,000 members who love VinFast, a user named "Andrew Le" shared his true feelings after bringing the VF e34 to the service shop. According to this car owner, the new software version, in addition to perfecting the warning function, also helps improve other vehicle functions, creating peace of mind for users.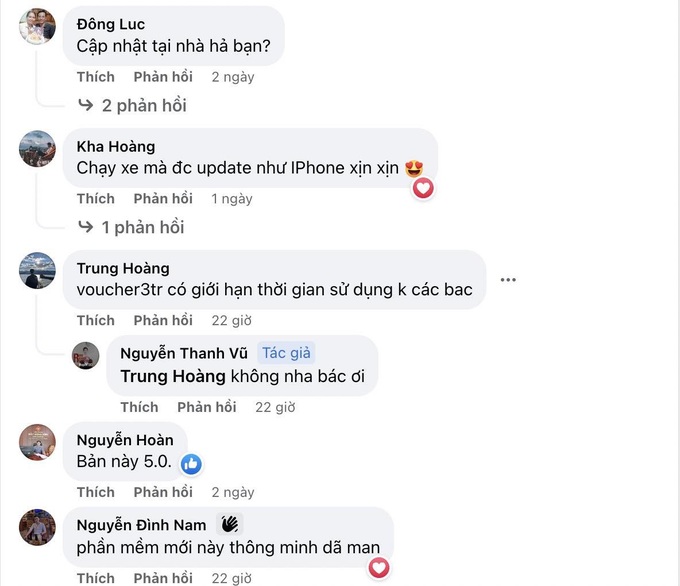 Many car owners have expressed satisfaction with the software update process and their VF e34 vehicle after being updated. "The driving of the car is updated like a real iPhone," wrote a user named Kha Hoang on a large forum called VFEV Vietnam Association. Just below, another member named Nguyen Dinh Nam expressed his interest in the "new version" VF e34 after the smart software update.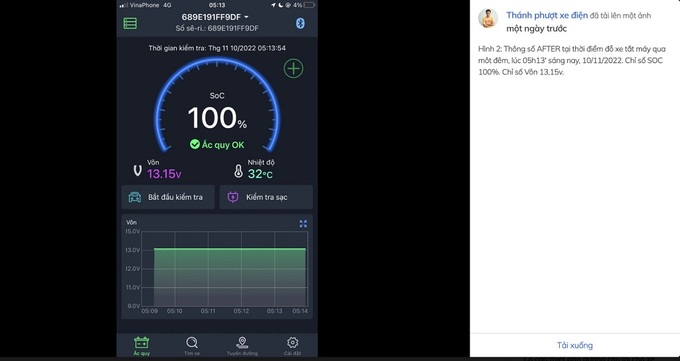 Not only satisfied with the updated software, some car owners have also tested VinFast's new replacement battery with their own test. Sharing on the global VinFast community forum, a member after bringing the car to VinFast Binh Phuoc service shop carefully took photos of the battery system specifications before and after leaving it overnight. According to this user's results, after a full night of outdoor parking, the readings from the new 12V battery were still up to 100%.
"My experience with VinFast call center, email and service shop is good. Every channel they serve and care for customers is dedicated, from speaking behavior to policy resolution," said answered this user in posts on the global VinFast community.
At VinFast Long Bien Service Workshop, Ms. Tran Thi Thanh Hai (Lecturer, Department of Mechanical Engineering, School of Mechanics, Hanoi University of Science and Technology) is one of the customers who directly experiences the VinFast services.
Looking back on the time she spent using the VF e34, Ms Hai said she always supported Vietnam's first electric car model, even though she had to call a free rescue service several times. As a technically savvy person, for her, an electric car is a product that relies heavily on software, like a phone or a computer. "Even old automakers still have unexpected errors, the probability in engineering is yes," she said.
Hai is also one of the first customers to order the VF e34 electric car since VinFast started selling. The reason, she says, is that electric cars help reduce noise and limit direct air pollution. She herself has felt the difference by riding a motorcycle alongside electric buses that are smooth and emit no emissions.
Regarding VinFast electric cars, she shared, "Both in terms of technology and customer service, VinFast has done quite well." She said that with the VF e34 model, in addition to incentives for VinFast customers, users like her also save a lot of costs on fuel, servicing and maintenance during use.
Recently, Ms. Hai also had the opportunity to experience VinFast's global VF 8 electric car model. She said if possible she would buy this top model, but currently she is still happy with the VF e34.