The train carrying 999 VinFast VF 8 cars has arrived in San Francisco, about to deliver the car to US customers
According to Marine Traffic data, the ship Silver Queen arrived in San Francisco Bay (USA) after more than 20 days from Hai Phong Port. This train carries 999 VF 8 cars on the route to bring VinFast's electric cars to the global market and the landing point will be California (USA).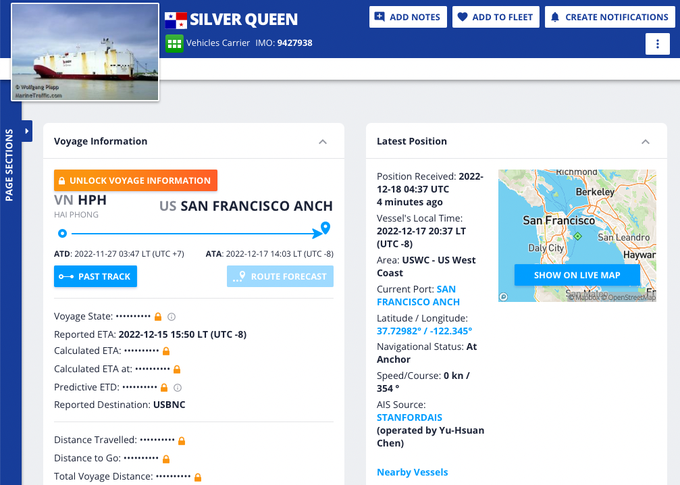 Along the way, the VinFast VF 8 car train crossed the Golden Gate Bridge, which is one of the longest bridges in the world and is considered a symbol of San Francisco. A memorable milestone with the Vietnamese automaker has been recorded and this image has been shared a lot on social media today.
Next, the ship painted red and white with the prominent VinFast logo on the body is about to dock in California. According to VinFast, after completing the necessary procedures, it is expected that the first VF 8 cars will be ready for delivery to US customers in December.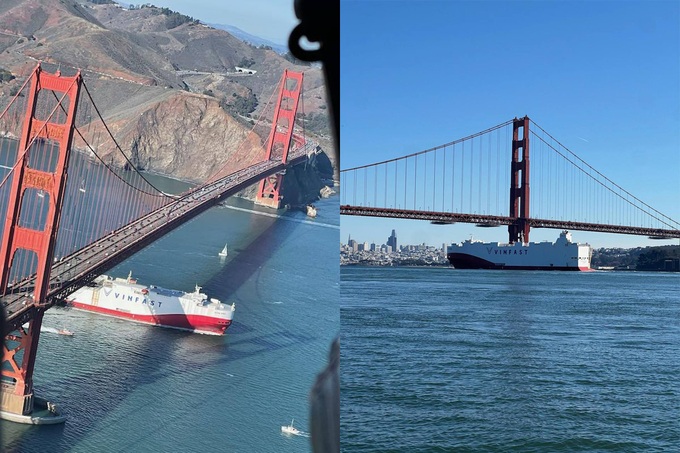 On the morning of November 25, Vingroup held a ceremony to export its first batch of smart electric cars to Dinh Vu MPC Port – Cat Hai Economic Zone (Hai Phong). The first order of 999 VinFast VF 8 carried on the vessel Silver Queen stopped in Hong Kong for refueling on November 28, then crossed the Pacific Ocean directly to the United States.
The Vietnamese automaker said the 999 VF 8 units in the first batch represent only a small part of the 65,000 VinFast VF 8 and VF 9 electric car orders worldwide. Right after the US market, VinFast will export the next batch of VF 8 cars to the Canadian and European markets to quickly deliver them to customers in 2023.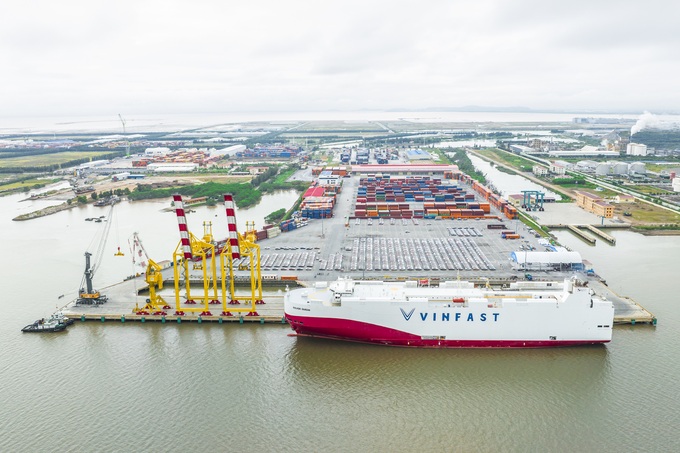 Speaking at the VinFast event to export electric cars to the United States on November 25, Prime Minister Pham Minh Chinh said it was a step forward in many ways, in many respects.
"We can be proud when Vietnamese brand cars come to the global market. It affirms the good leadership of the Party and the state, contributing to building an independent and self-sufficient economy and actively integrating into the world, expressing its interest and support to encourage businesses to develop in accordance with the law, contributing to the construction of industrialization and the modernization of the country", declared the head of government.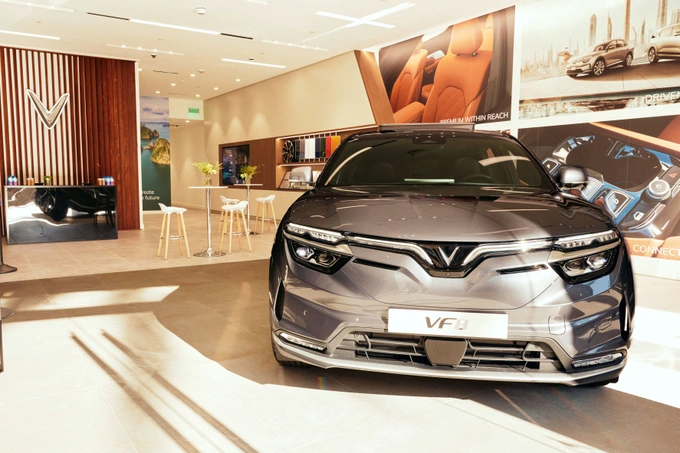 Currently, VinFast has a total of 10 VinFast Stores in California, including 6 stores opened in July and 4 new stores opened in mid-December. VinFast also commissioned four service shops in California to supply electricity. vehicle maintenance and repair services.