The Suzuki XL7 fuels the passion for "moving" and exploring
inspiring car
Mr. Dong and Mr. Huy are two members of the growing nature-finding trend, appealing to both solo travelers or those who want to experience it with friends and relatives. Especially after Covid-19, the need to mingle with nature, to enjoy fresh air and calm is also increasing.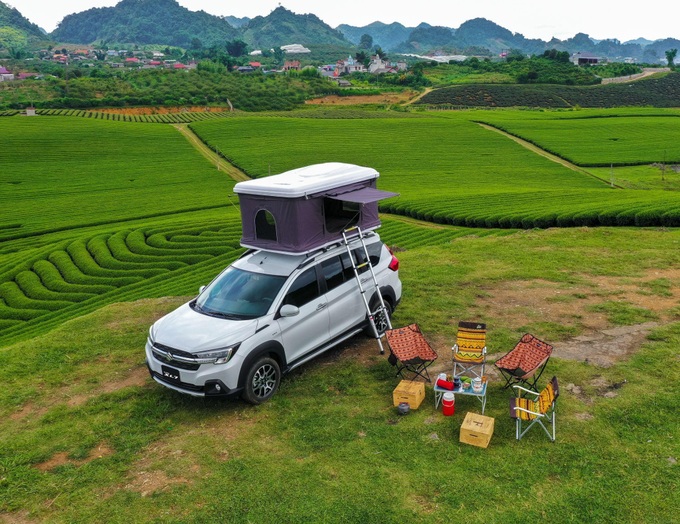 Mr. Nguyen Huu Dong (29 years old, HCMC) said, "Since I bought XL7, I have joined travel and camping groups. time for myself, in addition to the tiring working days".
According to the journal's research "Frontiers in Psychology"published in 2019, if each person spends at least 20-30 minutes in nature, levels of the stress hormone cortisol will drop dramatically.
Dong agrees with this. Because during more than a year of traveling and traveling, Dong said XL7 inspired him to immerse himself in nature and feel peace. It was an experience he used to avoid, as he was busy and partly caught up in the work cycle.
Mr. Dong shared, "Without planning, I once invited a group of friends to camp at Dong Nai for 2 days because it was close. That day, I didn't check the weather forecast or the terrain because I knew what was coming. the car can also "fight". If it was me before, I would be very shy, I would have to prepare carefully, avoid rain or potholes, or even return immediately home if I feel unstable."
Impressed with XL7's terrain traversing ability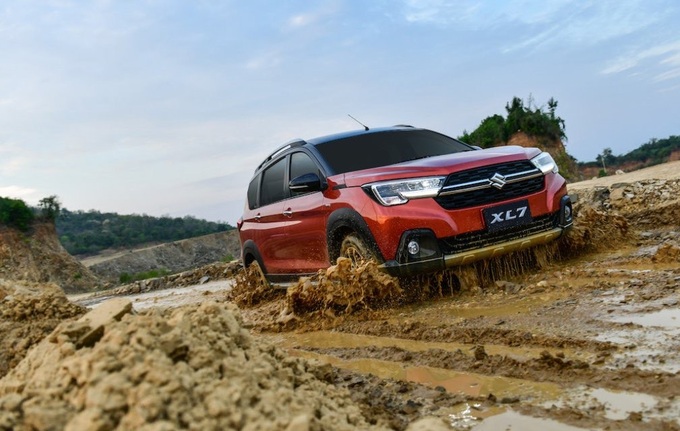 The camping trip always offers campers a different experience from the daily street. The more you go to remote areas, the more you feel the excitement of bumpy and steep roads, turns, slippery mud or small streams.
When these conditions are met, the XL7's Electronic Stability Control (ESP) system will distribute force and control wheel rotation as reasonably as possible. The heavy-duty steering and suspension also provide a comfortable ride, providing better off-road handling.
When riding the XL7 in a lower gear (Level 2 for light inclines and shallow terrain; Level L for higher inclines, crossing small streams and deep yard runs) the car will have plenty of torque and power to cross multiple terrains.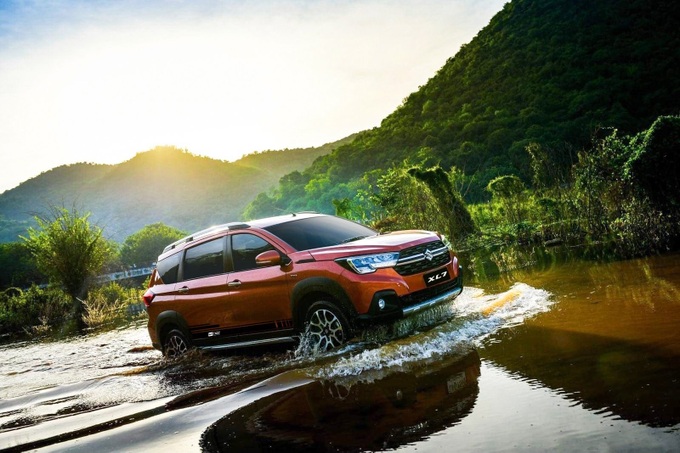 Mr. Dong said he felt safer when driving on rough roads. With the XL7, it can confidently cross shallow, slow-moving streams, as long as the water does not cover more than half the height of the wheel.
"You have to be careful with deeper water levels, as water can enter the air intake just below the left side of the engine cover. When crossing water, my advice to campers is to s ensure zero and safe depth.hidden obstacles in the water or floating debris,slow water flow.Then control XL7 into a lower gear,hold the throttle slowly and steadily until it comes out of the stream," shared her experience.
Dong added, "People should not drive in fast-moving water, no matter how shallow, because the risk of getting swept away or splashing debris into the vehicle is very great. It's always best to avoid it. obstacles under water. .
The car "carrying the world"
Unless your destination is glamping, which has all the amenities you need for an eco-friendly experience, according to Dong. Otherwise, self-contained camping requires you to bring your tent, lounger, sleeping bag, food, first aid kit, portable stove, and other essentials.
For a self-contained camper, the interior luggage space with a volume of 550 liters (when folding the 3rd row seats and lowering the luggage compartment cover) is more than enough to accommodate all the above items. above. . The XL7 is available with a standard roof rack which provides extra space for larger items and items that can withstand sun and rain.
Before each trip, Mr. Dong has a list of essential and important items to make every trip enjoyable and comfortable. It is the source of happy family memories.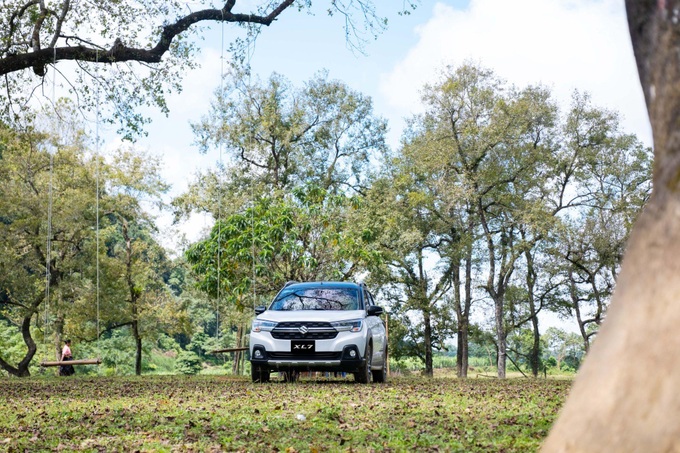 Mr. Le Huy 36, also from Ho Chi Minh City also shared, to ensure an interesting camping trip requires a lot of preparation: "I am quite meticulous, so whenever I go camping, I prepare a lot of things.Luggage, bulky camping gear takes up a lot of space.Sometimes I also try to carry an extra bike to go to the place where there is a ride, but the space of the car is when even quite spacious."
Regarding the term "new life", Huy said that according to how he and his friends often use off-road vehicles, XL7 has quite low fuel consumption and meets the latest European EURO5 emission standards. . He said: "When immersing myself in nature, I also need to be aware of CO2 emissions to keep the air fresh and maintain the original look."
"The Suzuki XL7 can both move around town and is suitable for camping, for longer journeys, it's true that the further you go the more fascinated you are," added Huy.