The price of VinFast VF e34 for the first time is less than VND 500 million after applying the voucher
Similar to the "old" VF 8, VinFast VF e34 has a surplus of cars as some customers drop off cars early but are not ready to receive. In order to support users who need to receive a car before Tet, the Vietnamese automaker is opening a new policy, allowing customers to apply an unidentified Green Living voucher when paying VF e34.
It is known that this program works only until December 31, 2022. The price of VinFast VF e34 will be applied depending on when the buyer signs a car reservation contract.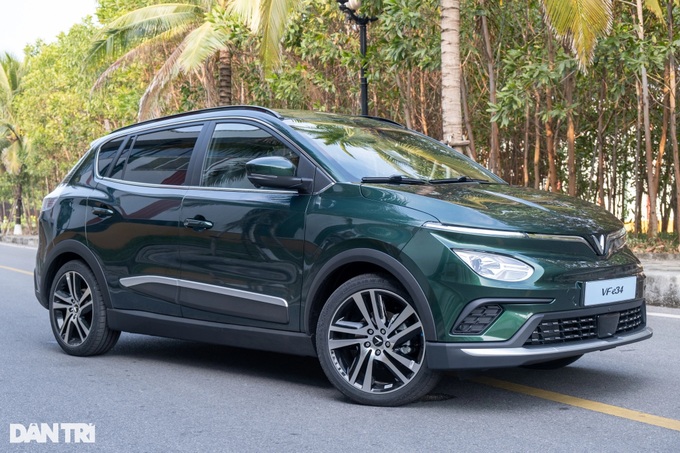 Living Green is a voucher for owners or guests who have signed a contract to purchase a Vinhomes home. It can be used to pay when buying VinFast electric cars.
Specifically, pioneer customers who make a deposit before November 14 will receive a list price of VND 690 million (excluding batteries). By depositing 50 million in advance, you will get a direct discount of 100 million VND, free battery rental for one year and a 100% bonus on the registration fee, which is a reduction total of 195 million VND. The price of the VF e34 at that time was 495 million VND, plus by using a Green Living voucher worth 50 million VND when paying, the amount customers will have to pay will be 465 million VND.
The battery of VinFast VF e34 costs 190 million VND but will be reduced from 70 million VND to 120 million VND, for users who book a car before November 14. Thus, the purchase price of the VF e34 with battery after applying the Green Living voucher for pioneer customers who have made a deposit of 50 million VND in advance will be reduced to only 585 million VND.
Of course, if the Green Living voucher is not available, users have to buy it again, the current price is around 25 million VND for the one with a face value of 50 million VND.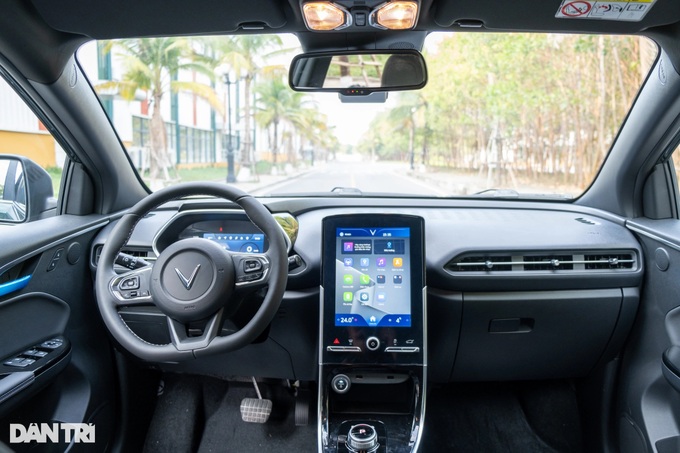 If you buy a VinFast VF e34 without battery, customers who order a car before November 14 will have two fixed or flexible battery rental packages at a preferential price. In which, the flexible rental package is 657,000 VND/month for 500 km, beyond the above will have to pay additional 1,315 VND/km. As for the fixed package, there is no limit to the number of kilometers, at the price of 1,805,000 VND/month.
Meanwhile, if you book a car after 11/14/2022, users only have one option, which is a fixed battery rental package with unlimited mileage, but the cost is 2,900,000 VND /month.
VinFast VF e34 is positioned in the C-size SUV segment. The vehicle has a length x width x height of 4300 x 1768 x 1613 mm and a wheelbase of 2610 mm. The VF e34 is equipped with an electric motor with a maximum capacity of 110 kW, a 42 kWh Lithium-ion battery which allows the car to travel approximately 285 km after a single charge. The car supports super fast charging with about 18 minutes of charging and can travel 180 km.
In November, VinFast delivered 182 VF e34 cars and 412 VF 8 cars to customers. It is expected that from December, the company will continue to deliver thousands of electric cars when the supply chain is stable and production is no longer interrupted. In addition, VinFast also plans to deliver the first VF 9s to customers at the beginning of the first quarter of 2023.