Suzuki XL7 outsells Xpander: why change throne or temporary style?
The problem of shortage of components and shortage of supply strongly affected the automotive market last month, in which the MPV segment stands out prominently. All utility vehicle models recorded lower sales in June than in May.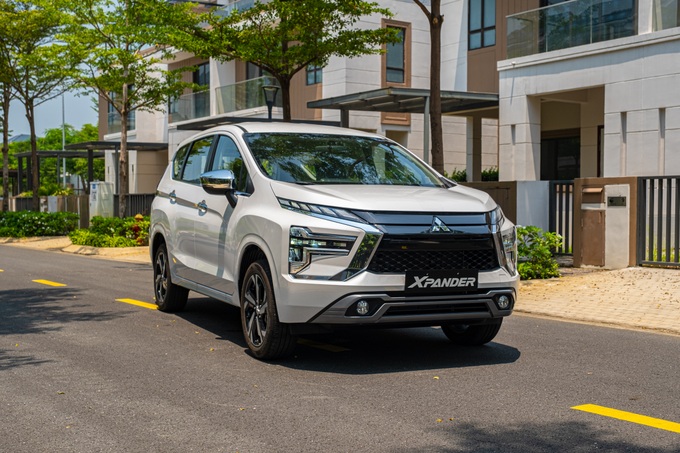 Specifically, Mitsubishi only delivered 584 Xpander units to its customers, compared to 1,979 units made in May. June fell on delivery time when the Japanese manufacturer presented the 2022 version with some improvements.
Also reduced, but the number of XL7 vehicles fluctuated less, from 793 units in May to 752 units in June, which allowed Suzuki's model to take the lead in the Xpander segment. This is considered a plus point of the XL7 because if calculated over the first 6 months of the year, this model sells for less than half of its Mitsubishi rival.
In June, only 33 Toyota Innova units were delivered to customers, Suzuki Ertiga sales were only 66 cars. The Avanza and Veloz duo still maintain their appeal and ensure supply with a total of 1,317 vehicles sold for the two models, Toyota Vietnam does not disclose specific figures for each vehicle.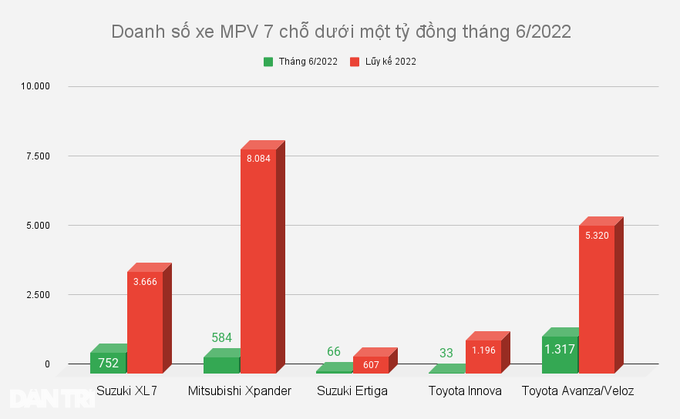 At more than 1 billion dong, Kia Carnival halved its sales as it only delivered 665 cars in June. However, this remains a positive result for Thaco amid shortages of goods and customers often have to wait a few months from the delivery date. delivery New car depot.