Suzuki Ertiga: "Gold choice" in… the service car village
Decades ago, 7-seater cars were still quite luxurious options for car buyers. Because the initial investment is relatively high. While buying used cars carries potential risks in terms of quality.
But recently, the new 7-seater models have gradually conquered the majority thanks to their attractive prices and their economical running costs. For example, with Suzuki Ertiga, you only need to spend VND 500 million to own a genuine new car.
Nothing better than a good car
It is no coincidence that the flexible 7-seater models have "exploded" in just a few years. Besides the price, "healthy" and practicality are the main factors that make the difference.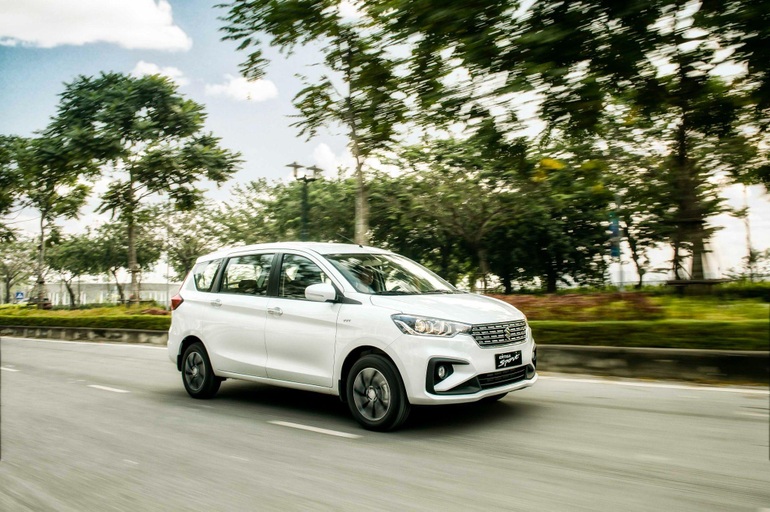 On this point, Mr. Hieu (Ba Ria – Vung Tau) is probably the one who understands the best. The Suzuki Ertiga he uses, although it has covered a distance of around 100,000 km, has so far not been "damaged". "I was really surprised myself. Plowing almost every day, carrying enough loads regularly, even riding all types of terrain but still not knowing what's broken. Speaking of health, it's hard to have a car. can pass," shared Hieu.
Another "service citizen", Mr. Nguyen Linh (HCMC) also feels absolutely satisfied when using Suzuki Ertiga. According to Mr. Linh, although the car has traveled almost 200,000 km but has not damaged any elements, it is enough to change the oil according to the milestones recommended by the company. On the new Ertiga 2022, the front door and bonnet are also made of strong galvanized steel, giving customers more peace of mind.
Car lifting "light like nothing"
Besides the "healthy" level, for those who buy a car both for family use and "with" also service activities like Mr. Hieu or Mr. Linh, the cost of using the car is certainly a concern .
Driving a Suzuki Ertiga with a distance of almost 100,000 km, according to Mr. Hieu, the car is not even less fuel efficient than B-class sedans. consumption according to each type of terrain. However, it is estimated that on mixed roads, the Ertiga that I use only consumes around 8 litres/100km. This is much more economical than expected."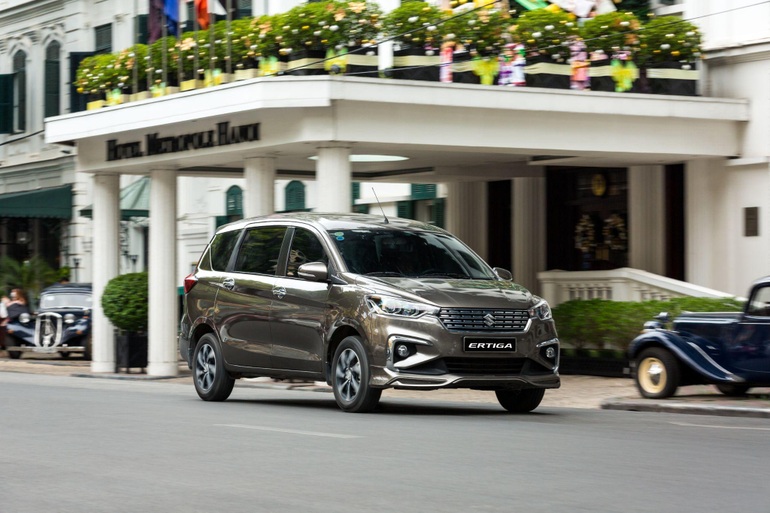 Meanwhile, when asked about the maintenance cost of the car, Mr. Huu Khoa (Dong Nai) who has used the car for almost 3 years candidly said, "According to my records, maintenance and warranty are very easy. 3 times. The first one is free. Small maintenance costs only about 500,000 to 1,000,000 VND".
According to Mr. Khoa, compared to a number of competitive cars on the market that he has learned from other Japanese companies, including new ranges just released this year, the cost of raising Ertiga is calculated on the first 5 years of the car can save the car owner about VND 122-182 million depending on the manual version MT or Sport. If you drive regularly, it only takes 2 years to get 50% of the value of the car.
The exact answer regarding the quality and "economy" of a car has to be proven over time. So far, there is no denying that Suzuki Ertiga has clearly shown the appeal of a "golden option" in the business and service village.