Suzuki Blind Van: Discover the different styles of using trucks in Vietnam
The "n in 1" car
Mr. John Nguyen (Nha Trang City, Khanh Hoa) uses a Suzuki Carry Blind Van. The car is even more "dynamic" than its owner. As a youngster starting a pet care business, he first chose to purchase a Carry Blind Van for the purpose of transporting "pets" and goods for work. However, realizing the convenience and flexibility of the car, John Nguyen later developed a hobby of traveling. Until now, Carry Blind Van has become his "travel companion" in many experience trips from North to South.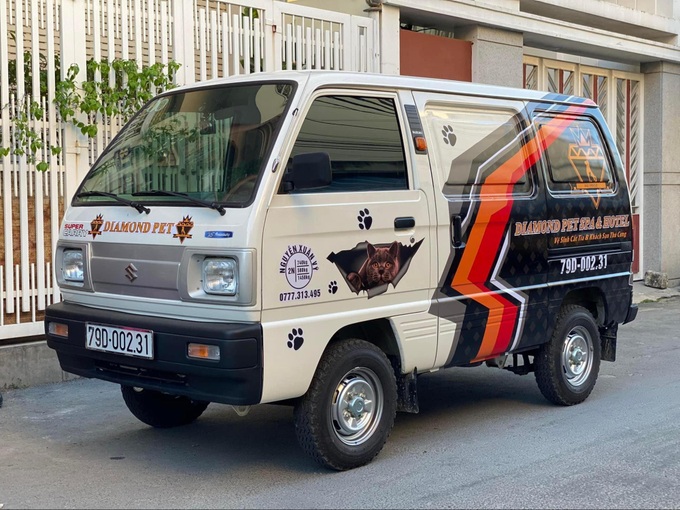 Unlike young people, Mr. Hoang Anh Tu (Soc Son, Hanoi) also chooses to buy a Carry Blind Van to meet his business needs. Every day, he needs a vehicle that can transport the stove and the gas cylinder to be delivered and installed at customers' premises. With Blind Van, the most satisfying point for Mr. Tu is its compactness, its ability to move anywhere, anytime, twisting around every corner of the streets of Hanoi.
Meanwhile, many people turn their Blind Van into a mobile store, convenient for moving between points of sale, without wasting space. In particular, the Blind Van is very popular in tourist destinations or busy city centers thanks to its compact size and spacious trunk.
The durable and economical car remains the first criterion
Besides versatility, convenience; Durability and fuel economy are also key factors that build customer loyalty and promote pragmatism.
Khuong Phan (HCMC) said he really liked the Blind Van because the motor is benign and durable with very little damage. "The machine on the Blind Van is mainly mechanically operated, so I replace it if damaged, spare parts are purchased by the company, nothing is missing. From the time of purchase until now, the car has traveled more than 55,000 km but only the air conditioner is the only one, it is not equipped, so I have to spend some money.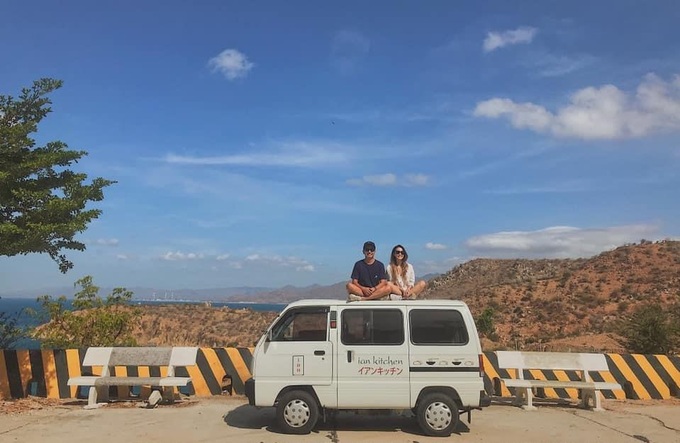 Meanwhile, in terms of fuel economy, if you use the air conditioner during the trip, according to Khuong, the Carry Blind Van consumes only about 6 liters per 100 km combined route. This number is equivalent to many small passenger cars.
As for John Nguyen, before he decided to "lower the money" to buy a car, he also did quite extensive research and knew that the Suzuki F10A engine used on the Carry Blind Van was too famous. And in fact, his experience proves it. "Engine runs very well, there are no minor errors. Also, Carry Blind Van is also very fuel efficient to help me pay back very quickly," shared John Nguyen.
Sharing the same opinion, Hoang Anh Tu claimed that he directly used 3-4 other car lines for work, but the health and stability in operation, in fact, no line can exceed the Blind Van. .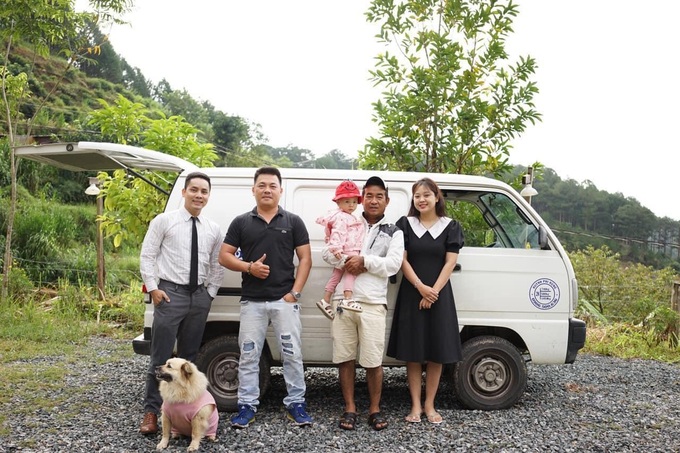 With versatility in business transportation and meeting many life needs, Suzuki's Blind Van has become the first choice for many generations of Vietnamese users, including dynamic young people.