Solve difficulties when transporting goods through crowded streets and alleys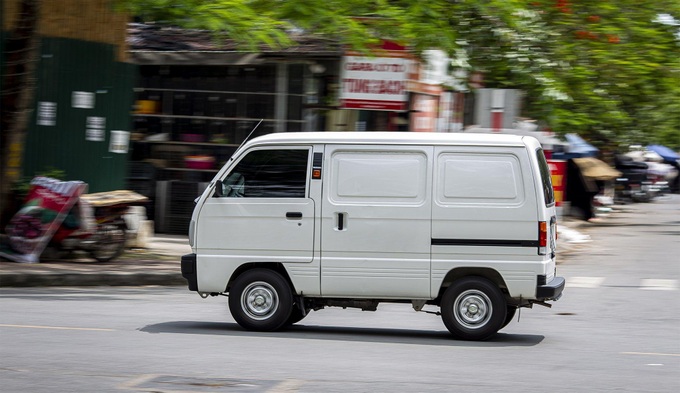 Stationery is an item that should be dry and clean when delivered to customers. Previously, Mr. Ninh used to deliver by motorbike, although it was the fastest and cheapest, but on rainy days, the stacks of printed paper were not as smooth as new, the transparent bags were wet with water. rain.
This is one of the reasons why Mr. Phan Van Ninh (working at 79 Nguyen Chanh Street, Cau Giay District, Hanoi) decided to invest in a Suzuki Blind Van to change delivery methods and increase productivity. shipped early this year.
After 8 months of use, Mr. Ninh said: I should have bought this car a long time ago.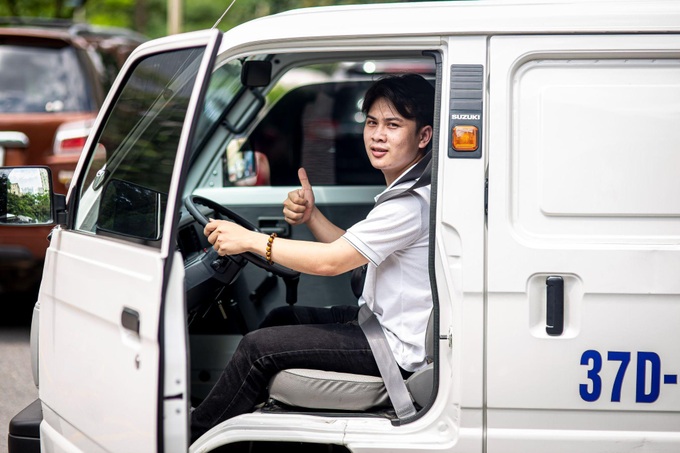 Talking more about this car, Mr. Ninh shared: First, the compact design with 2 side doors and a rear door is very convenient for delivery. I can park alone on either side of the line, without assistance. After leaving the line, if the front is not a dead end, then go straight without turning around, very quickly. With light packages under 5 kg, I sit on the delivery truck and sign the handover to the customer without getting off the bus, which means the transaction is faster than on a motorbike.
The second is that the car engine noise is quite low, the noise level is only equivalent to a popular motorcycle, so when entering small alleys, whether it is early morning or lunch break, the car does not bother people. No stop required if delivery is less than 5 minutes. In addition, the suspension of the car is very good and soft, so when transporting fragile objects such as printers, the driver feels confident.
Third, the most remarkable thing is that this car can enter all the alleys over 2m wide in Hanoi at any time like a car. For example, in the old town, there are many streets where trucks are prohibited, but Suzuki Blind Van alone is not.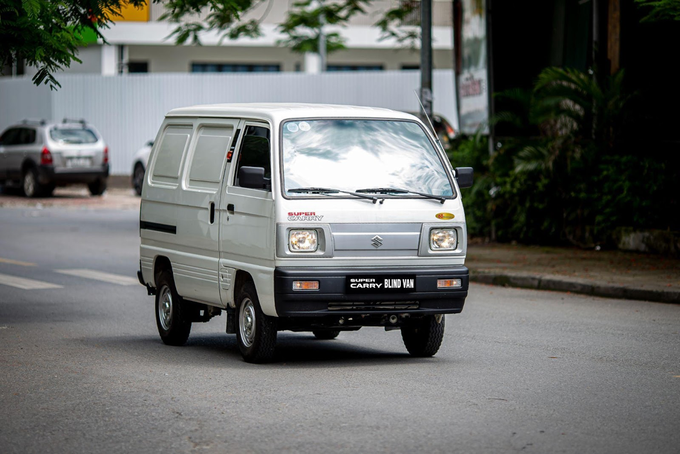 Talking about the economic efficiency of the car after less than a year of use, Mr. Phan Van Ninh revealed that every month the car helps his family save about VND 8-9 million in rent for transportation/ delivery to the office. "Sometimes I also rent outside transportation, every month I add about 3 million, I compensate the gasoline money for his brother, and I expect within 3 years to recover the capital to buy a car" , boasted Ninh.
Purchasing trucks to improve delivery productivity in textiles, fashion, beverages, food, electronic components or stationery is inevitable, Ninh said, as motorcycles don't go far. Yes, on rainy and windy days you can't go and you can't go on the elevated road because it's forbidden.
Suzuki Blind Van is currently the car that holds the top 1 van consumption in Vietnam. The car saves fuel, has a reasonable new purchase cost, and has better operating and maintenance costs than many other vans on the market. In particular, Suzuki's famous durability helps car owners maximize transportation productivity, ensure a source of revenue, instead of constant repair issues that take up a lot of time and money in branded pickup lines. unknown or copy technology.