Should you buy a 7-seater car to save fuel?
Meanwhile, for families of two, three generations and more than 5 members, the first criterion is that the car must have enough 7 seats and spacious space.
Users buy cars during fuel price storm
Against the background of the recent increase in gasoline prices, Suzuki Ertiga has a great advantage thanks to outstanding fuel economy thanks to the 1.5-liter engine block. According to the Registry, with this compact engine, Ertiga not only runs stably, but also consumes very little fuel, just over 5 liters per 100 km of driving.
In 2019, after looking for information online, Mr. Trinh Xuan Khanh (Hanoi) set a budget of about 600 million VND to buy a car. However, due to some changes, he ended up postponing his plans to buy a car. Shortly after, casually surfing information about Suzuki Ertiga with a selling price below VND500 million but extremely fuel efficient, Mr. Khanh decided to cut his money.
After more than 2 years with a driving distance of more than 20,000 km, Khanh happily shared, "Drive a Suzuki Ertiga without worrying too much, drive the car without having to think about how much gas now, just get in the car and drive according to version. power".
Excess money when buying a car… with gas money for 5 years
Suzuki Ertiga is currently a 7-seater family car with the most attractive price in the small MPV segment, only from 499 to 568 million. With a more reasonable price than a 4 or 5-seater car, customers (especially those who buy cars for large families or do services) can own a 7-seater minivan, with the same space. car is spacious, airy, with many conveniences.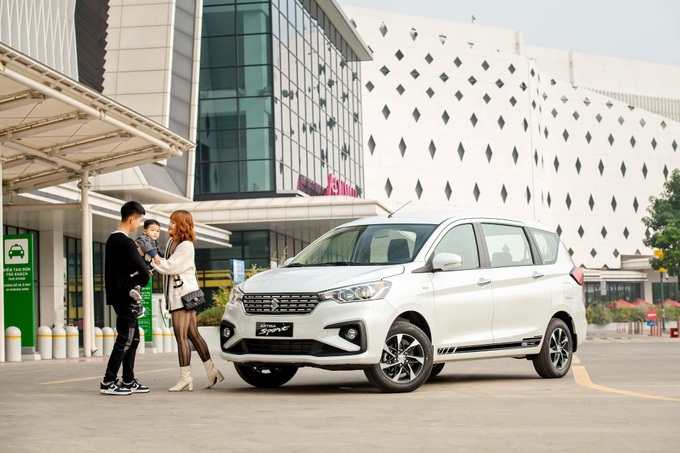 Additionally, for many customers, the decision to buy Suzuki Ertiga saves them hundreds of millions of VND compared to choosing to buy another model in the same segment. This difference is enough to be able to comfortably refuel up to 5 years (on average, the family car travels 650 km per month), while the equipment of the car is almost similar compared to other cars of the same class. segment.
Raising a car is surprisingly inexpensive
According to Mr. Tran Hieu (Binh Duong) – the owner who directly drives the Suzuki Ertiga: "After more than a year of use, in my opinion, the Ertiga is the best 7-seater minivan car in the Vietnamese market today. today. the car saves gas, while the maintenance cost is quite cheap."
Likewise, with Mr. Jackie Ngo (Can Tho City), Suzuki Ertiga is a very durable and economical car. "In June 2020, my whole family and Suzuki Ertiga traveled the Da Lat – Mui Ne – Phan Thiet – Vung Tau – Saigon – Can Tho road, which was 16 days but very smooth and smooth. This trip, to The house has 6 people and "full" suitcases, but the car only consumes an average of 5.22 liters per 100 km, which is very surprising."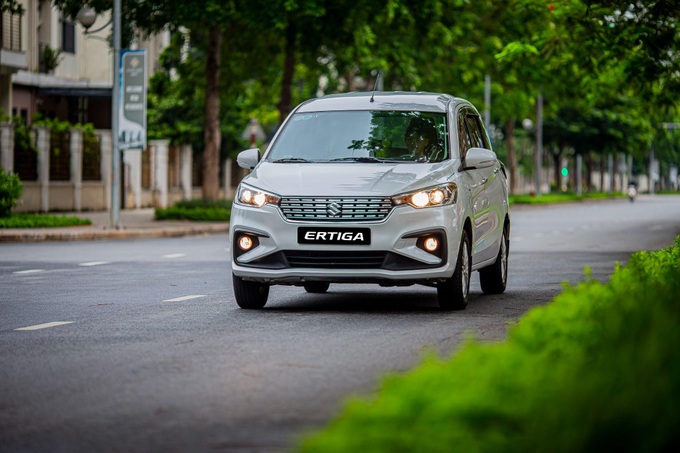 Mr. Jackie Ngo also said: "At that time, when I was in a car, I felt like I was driving a motorbike. The street was empty, the price of petrol was too cheap (about 10,000 VND/litre), I rode all day without any problem. I don't see how much it costs."
In addition, in the Ertiga Sport version, users are even more secure because the car is certified 4 stars ASEAN NCAP. Typically, electronic balance technology (ESP), hill start system (HHC), emergency brake assist (BA), rear view camera, reversing sensor and most importantly the body absorbs shocks Pedestrian Injury Collision Monitoring (PIMB)… are the most advanced technologies being applied in developed countries, very suitable for Vietnamese market.
Obviously, with an extremely "soft" price of just over 500 million VND, but at the same time meeting the criteria of practicality and economy, we can see that Suzuki Ertiga is one of the best options with the family has carefully calculated the household economy, especially in the context of complicated gas prices like today.