Popular with Vietnamese customers, but Xpander is "besieged" by a series of adversaries
In Vietnam, Toyota Innova was a car that had no worthy competitor in the popular multi-purpose vehicle (MPV) segment, when Nissan Grand Livina or Kia Carens were too weak to compete. However, since 2018, the appearance of Mitsubishi Xpander has changed the situation. After only a year of launch, Mitsubishi's MPV model has seen sales nearly twice as high as Innova's.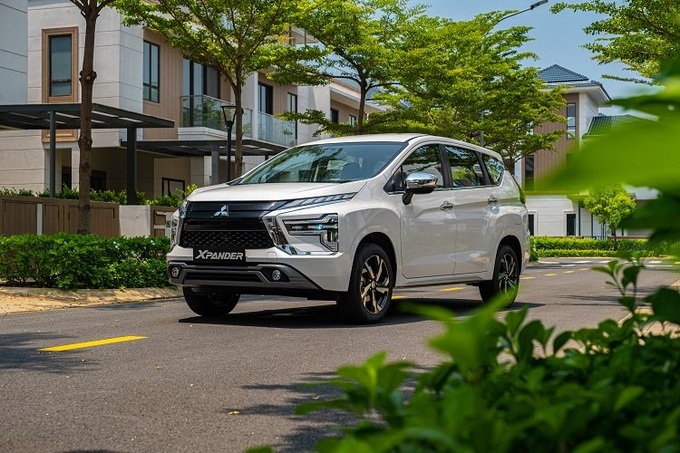 But the throne probably won't stay with Xpander for long. Before Innova's "disgrace", the Toyota brand added a pair of Veloz Cross and Avanza relays.
After 6 months on the market, Veloz Cross temporarily dethroned Xpander in September, rising to first place in the minivan segment. Although accumulated in the first 9 months of the year, Xpander still holds the No. 1 position, but the gap of more than 6,000 vehicles is not impossible to close in the long term, especially when there are more and more options in the market, and the market share is limited.
Currently around 45% of the MPV segment market share belongs to Xpander, around 27% belongs to Veloz, the rest are names like Suzuki XL7, Toyota Avanza, Toyota Innova and Suzuki Ertiga. However, the situation may soon change when new factors emerge.
Last week, Hyundai officially entered this segment in Vietnam with the Stargazer model, which has a competitive price and plenty of safety and utility equipment. Meanwhile, Suzuki Ertiga is about to get a new hybrid version, and Kia is bringing the Carens back to the game.
Let's take a look at the new opponents of the "king" Xpander.
Hyundai Stargazer
This mid-size minivan model was launched in Vietnam with 4 versions, using the same naturally aspirated Smartstream G 1.5 L gasoline engine with a capacity of 115 horsepower at 6,300 rpm and a maximum torque of 144 Nm. at 4,500 rpm, combined with front wheel drive through an intelligent iVT continuously variable transmission.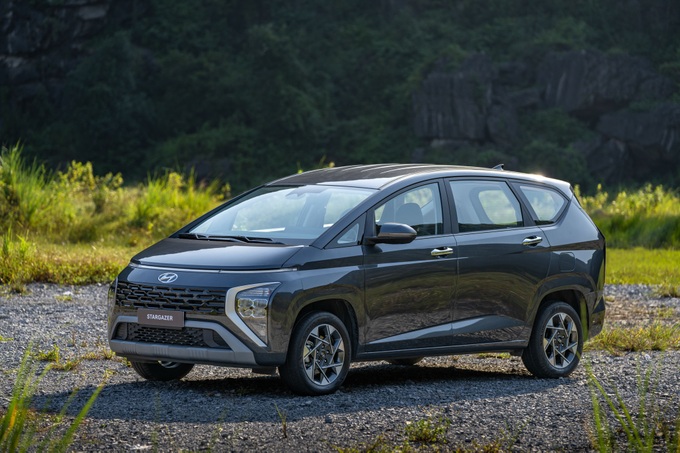 Inside the car, a 10.25-inch entertainment screen connects to the 4.2-inch (3.5-inch standard version) LCD speedometer. Stargazer has Apple CarPlay/Android Auto wireless connectivity, interior lighting. The two most advanced versions have smart key with remote start function, automatic climate control, wireless phone charger with cooling function, 8-speaker Bose sound and a separate amplifier.
The tire pressure sensor function is available on all versions except the standard version. Also, there is an auto throttle function, a speed limiter. Stargazer is also the first model in the MPV segment to have a 6-seater configuration, in addition to the traditional 7-seater.
Notable safety equipment on Stargazer includes: Cruise Control cruise control system, automatic lights, MSLA speed limiter, TPMS tire pressure sensor, rear view camera, reversing sensor…
In addition, the SmartSense safety package includes: FCA Forward Collision Warning and Prevention Assist, BCA Blind Spot Warning, LFA Lane Keeping Assist, Lane Avoidance RCCA rear collision, intelligent automatic lights. AHB, SAW safety door opening warning, driver fatigue warning.
Hyundai Stargazer has a starting price of 575 million VND, the highest version is 685 million VND with the SmartSense security package. For now, Stargazer is imported CBU from Indonesia, but from next year it will switch to domestic assembly, promising a more competitive price.
See also: Hyundai Stargazer creates a counterbalance in the segment of small family MPVs
New Suzuki Ertiga hybrid
It is the first hybrid car in the MPV segment in Vietnam. The car is priced at 539 million dong, 609 million dong and 678 million dong, respectively, with 3 versions of MT Manual, MT Automatic and Sport Limited.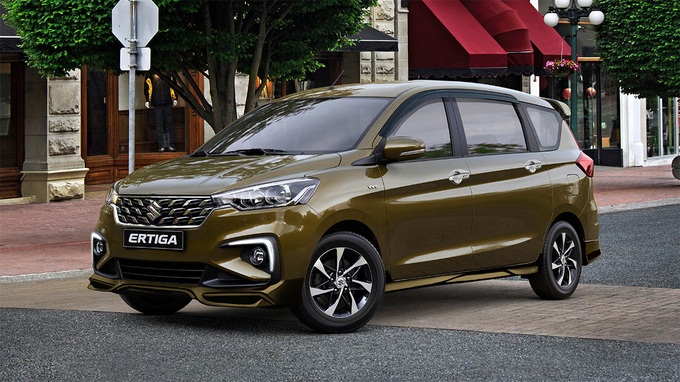 Unlike pure electric vehicles that rely entirely on batteries and chargers, the Suzuki Hybrid Ertiga uses a combined power source from a gasoline engine with an integrated starter generator (ISG) and a lithium-ion battery.
The 1.5L petrol engine produces 105 horsepower and 138 Nm of torque, mated to either a 4-speed automatic or a 5-speed manual.
The cockpit space of the new Ertiga retains essentially the same style as its predecessor. However, the old version's brown imitation wood grain plastic upholstery details have been replaced with a darker color scheme.
The new equipment includes a rearview mirror inside the car with a dashcam, a 360 degree camera, a wireless phone charger (only available on the most advanced version).
In order to diversify users' choices, Hybrid Ertiga offers up to 6 color versions, out of the 3 versions with the same retail price of VND 539 million for MT manual version, VND 609 million for automatic version, respectively. and 678 million VND with the Sport Limited version.
The lithium-ion battery and Integrated Starter Generator (ISG) are warranted for 5 years or 100,000 km, whichever comes first.
New generation Kia Carens
Although the car has not been officially launched in the Vietnamese market, the price has not been disclosed, but most Kia dealers have started accepting deposits for the new generation Carens from September.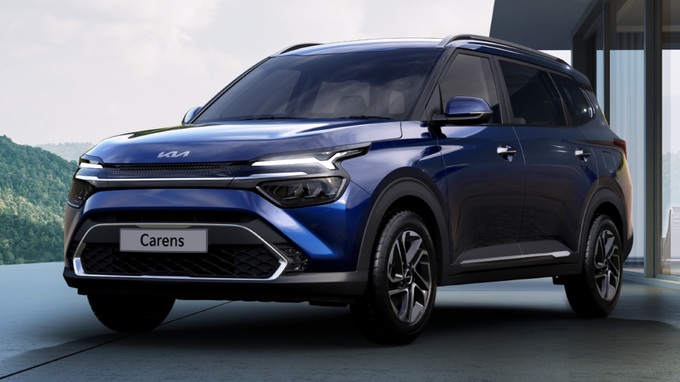 In Vietnam, it is expected that Kia Carens will be assembled by distributor Thaco in the country, with two gasoline engine versions and one diesel version.
The naturally aspirated 1.5L gasoline engine produces 113 horsepower, comes with a 6-speed manual transmission, while the 1.4L turbocharged gasoline engine produces 138 horsepower, comes with a dual automatic transmission. 7-speed clutch. Meanwhile, the 1.5L CRDi VGT diesel engine produces 115 horsepower and 250 Nm of torque.
In terms of form, Kia Carens no longer offers a multipurpose vehicle design as before, but has a crossover design, using the same chassis platform as Kia Seltos.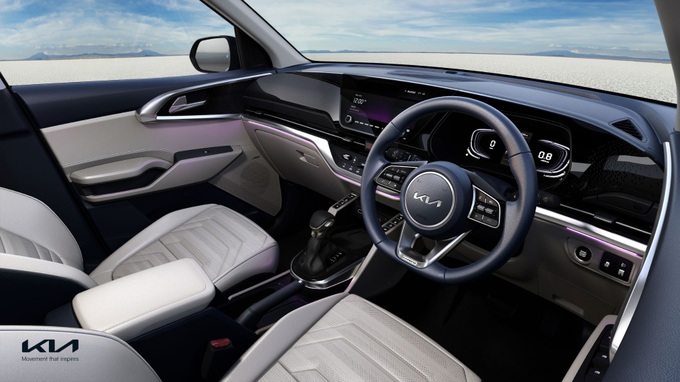 The car has 6-7 seats, with independent 2nd row seats. The dashboard has a seamless design with the door taps. 10.25-inch touchscreen central entertainment screen, integrated with the Kia Connect infotainment system.
The new Kia Carens is equipped with a range of premium equipment such as 64-colour interior lighting system, Bose 8-speaker sound system, automatic climate control with air purifier and SkyLight sunroof , …
Toyota Veloz Cross
This is considered a model with a mission to take over the throne of Xpander, and after 6 months of marketing, it was initially a success.
Veloz Cross has created a fever since its launch in Vietnam earlier this year and accounts for a high proportion of Toyota's sales.
The car uses a 1.5L engine for a maximum capacity of 106 horsepower and a maximum torque of 140 Nm, only combined with a D-CVT automatic transmission.
Toyota's Safety Sense system includes a pre-collision warning system, lane departure warning, automatic high beams, throttle control and front vehicle departure warning. Additionally, the car is also equipped with Blind Spot Warning (BSM), Rear Cross Traffic Alert (RCTA), 360 degree camera and 6 airbags to protect the passengers. in all positions.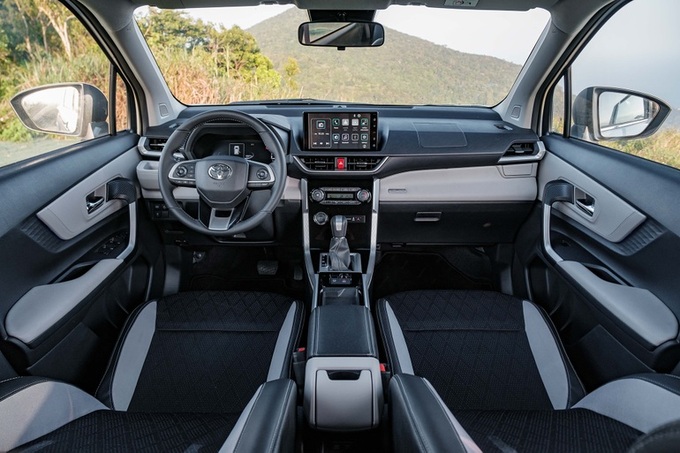 The space inside the car has premium amenities such as a 7-inch multi-information display behind the steering wheel, a 9-inch center display that supports smartphone connectivity, wireless charging thread,…
Notably, Veloz Cross is the only model in the popular MPV segment in Vietnam equipped with an electronic parking brake.
The car is currently priced at VND658 million for the CVT version and VND698 million for the CVT TOP version.