Over 300 Toyota Veloz vehicles recalled in Vietnam to replace dashboard
The recall program is being implemented by Toyota Vietnam from today (January 4) at all dealerships nationwide. The affected vehicles belong to the Veloz Cross family, manufactured from April 11 to 18, 2022, including 239 vehicles with model number W101LE-LBSFF and 67 vehicles with model number W101LE-LBVFF.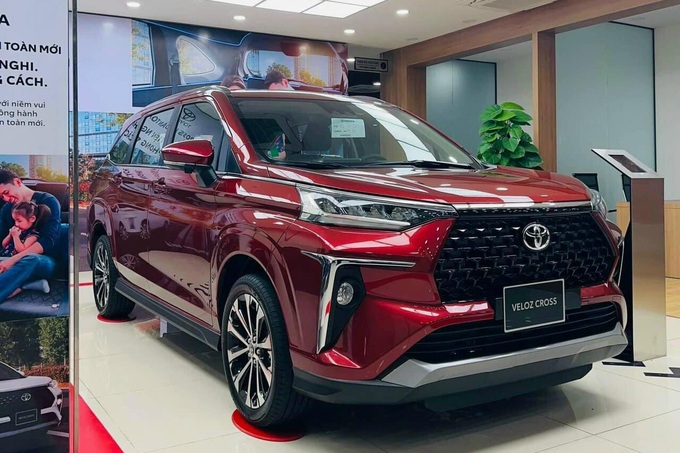 The dashboard meter is a spare part installed on the vehicle, which has the function of displaying information during driving such as vehicle speed, fuel level, warnings, messages… According to the company, on the affected vehicles dashboard meter, solder may be incorrectly soldered to certain terminals of the printed circuit board (PCB) where the power circuit integrated circuit (IC) is installed.
If the vehicle is driven in rough road conditions or in extreme temperatures, the IC terminals may detach from the circuit board, causing the instrument panel to turn off. Driving in conditions without the information displayed on the dashboard may cause inconvenience and affect safety while driving.
Toyota Vietnam said it will actively coordinate with dealerships to notify affected car owners. Customer vehicles affected by the recall will be repaired and replaced free of charge. Estimated processing time is approximately 0.7 hours per vehicle.
Brought to Vietnam from March 2022, Veloz Cross has established itself as one of the major contributors to Toyota's sales. Initially, the car was imported from Indonesia, then moved for assembly in Vietnam from the end of 2022 together with the "sister" model Avanza Premio.
With sales in November 2022 of 12,876 units for Veloz and 3,248 units for Avanza, Toyota's new minivan duo has quickly overtaken Suzuki XL7, and is threatening Mitsubishi Xpander's leading position.