Mr. Pham Nhat Vuong attended the VinFast event in Japan
According to information from Vingroup Group Joint Stock Company (stock code: VIC), on October 30, CATL Technology Co., Ltd and VinFast signed a memorandum of understanding on global strategic cooperation.
This event took place in Osaka (Japan) under the direct testimony of Mr. Robin Zeng, President of CATL and Mr. Pham Nhat Vuong, President of Vingroup and President of VinFast.
Under this agreement, CATL and VinFast are expected to cooperate to jointly develop a new technology, in which the battery and many important components are integrated into the vehicle chassis, helping to reduce weight and increase the distance traveled by the vehicle. and reduce costs.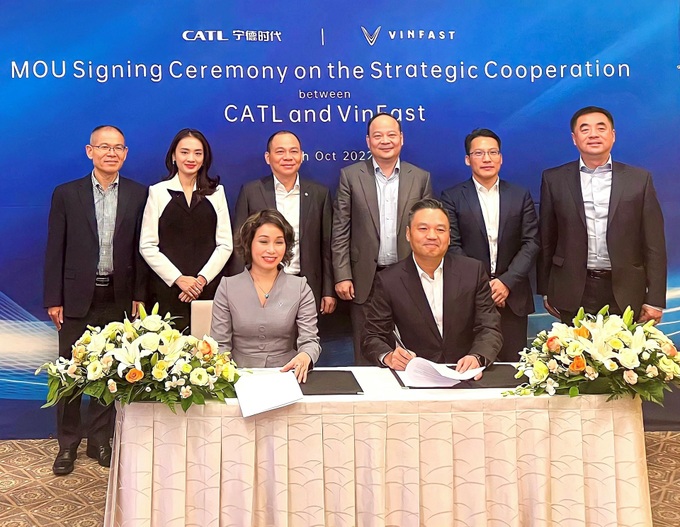 VinFast is expected to be the pioneer automaker to bring this new technology to the global market through strategic cooperation with CATL.
Le Thi Thu Thuy, Vice President of Vingroup and General Manager of VinFast Global, said that becoming a strategic partner of CATL is a very important event.
Founded in 2017, VinFast said it has a modern and leading automobile factory complex in the region located in Hai Phong with an automation degree of up to 90%.
CATL is a global innovation leader in new energy technologies, committed to providing industry-leading solutions and services for energy applications worldwide.