Many people are counting down to the launch of the global VinFast community
In less than 24 hours, the global VinFast community launch concert will begin. Now, many VinFast car owners have planned to meet at My Dinh on the evening of this Friday, October 7th.
Writing on his personal page, Mr. Tran Thanh Chien in Hanoi is looking forward to the VinFast event. He is one of 3,000 lucky people who received a ticket to the event after successfully creating an account on the VinFast Vietnam community forum.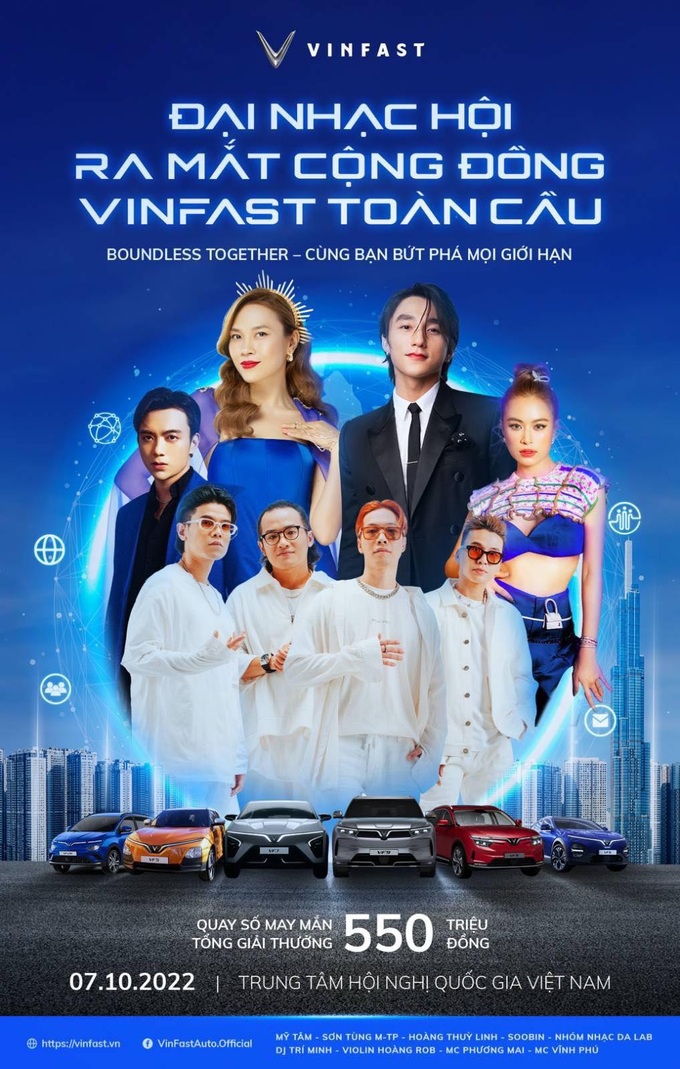 VinFast Music Festival in Hanoi will be a spectacular music scene no less than big shows with the appearance of many famous names such as My Tam, Son Tung M-TP, Hoang Thuy Linh, Soobin or LAB skin music bands .
In this large-scale offline event, participating guests will have the opportunity to receive great gifts including a first prize of VND300 million, a second prize of VND100 million, a third prize of VND50 million and 10 consolation prizes. worth 10 million VND. According to a representative of Vinfast, these gifts will be given in cash.
Additionally, the lucky winner of a special prize is a VF e34 electric car that will be announced at the event. This is a price exclusively for customers who have quickly registered to become a member of the VinFast community forum within the first 24 hours from the opening date of the portal (September 16).
"VinFast is playing too big. See you Friday night, everyone," a member named Duy Pham posted on the VinFast Car Owners Forum.
For car enthusiasts like Mr. Pham Quoc Thang (Doi Can, Hanoi), in addition to exciting music shows, what he is looking forward to is the chance to see the full-size electric SUV VF 9 firsthand. from VinFast. "VinFast is very psychological when giving the first opportunity to visit VF 9 market to loyal customers," Thang said.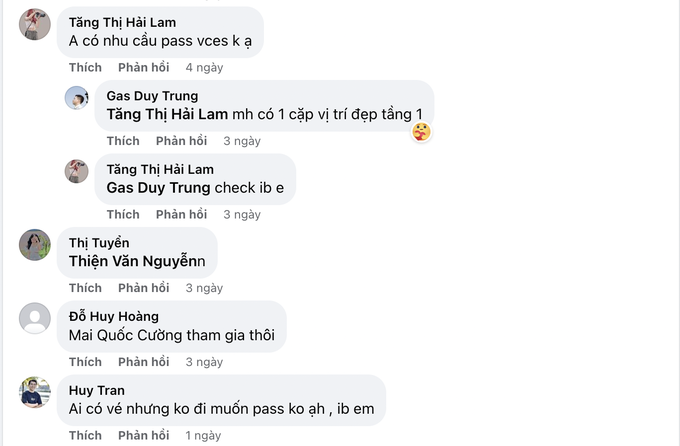 Before that, from the beginning of the week, many social media forums appeared "trendy" to show VinFast concert tickets. Many members couldn't hide their joy as they participated in a grand offline event hosted by the automaker.
According to a representative of VinFast, from the day the portal opened (September 16), the global VinFast community received a large number of registrations, up to more than 10,000 accounts after 10 days. This number is constantly increasing, especially with highly anticipated programs such as the next music festival.
After the event in Hanoi, the VinFast music festival will continue in Ho Chi Minh City on October 14. The community of users in this area will receive randomly selected lucky tickets.
The VinFast Global Community is where VinFast's two-way online interaction takes place. Here, car owners and members can exchange, connect and share knowledge and experiences with each other and with senior VinFast experts. Members, especially those who are active, will receive many privileges when they participate in contributing to the development of the community.
After the event in Vietnam, in the near future, VinFast will launch a community forum for VinFast brand users in international markets such as USA, Canada, Germany, France, Netherlands …