Customers who buy Suzuki cars: "Stop having spare parts headaches"
Thoroughly solve the shortage of spare parts
Listening to customer feedback at the end of 2020, Suzuki Vietnam immediately showed its demand by deciding to expand and upgrade two spare parts warehouses in Hanoi and Dong Nai at the same time. Parts warehouses are organized into large groups with over 23,000 types and over 630,000 spare parts.
Even to have enough spare parts for customers, the Japanese automaker has also accelerated the expansion of its distribution system with a total of over 40 existing dealerships, and is expected to open 5 more dealerships in 2022. At the same time, the deployment of a separate spare parts warehouse model at each dealership, aimed at quickly responding to all customer vehicle maintenance needs.
Mr. Nguyen Van Chau (Dong Nai) – who uses Suzuki Ertiga car, said, "In the past, I also knew that the company lacked spare parts due to the complicated development of the epidemic. At the beginning, I also felt that I felt quite confused, but after that, the company changed in a very positive way. Suzuki dealers always have spare parts available, and repair and replacement are fairly straightforward. Be careful, don't list more items to get money for new users like me".
In addition to increasing the number of spare parts, Suzuki is known to also focus on improving customer satisfaction during the period of use with a 5-year or 150,000 km warranty for the engine and gearbox (as applicable). . Currently, this is the longest warranty for gasoline engines in the Vietnamese market.
Spare part prices are fully public and transparent
Not only by expanding the spare parts warehouse, over the past 3 years, Suzuki Vietnam has also made efforts to improve after-sales service. Proof of this is that in addition to the first 3 non-labor scheduled maintenance programs, Suzuki is also continuously reducing the price of spare parts to make it easier for users to access them.

Comparing the amount of money spent on spare parts for the Ertiga recently, according to Mr. Le Quan (HCMC): "If you pay attention, you will see, the current price of Suzuki spare parts has even decreased by almost half compared to the time of 2019-2020.In my opinion, this price is very cheap if you put it on the scale with other Japanese car manufacturers.
Meanwhile, Mr. Luu Quoc Viet – who has driven the Suzuki Ertiga for more than 110,000 km also said that after more than 5 years of using the car, he had spent less than 500,000 VND (labour included) to build it. change the oil. "The price of Suzuki genuine parts and maintenance must be recognized as very low. Even with the advertising of service and spare parts prices on the company's official website, it is very convenient for me to search and compare.
Emphasis on staff qualifications
In addition to measures to expand the spare parts warehouse and an attractive after-sales policy, another effort by Suzuki in recent years has been to focus on the "human factor". This is clearly demonstrated by the fact that the Japanese automaker continuously conducts advanced training courses and conducts certification exams for each service advisor and technician according to Suzuki Japan standards.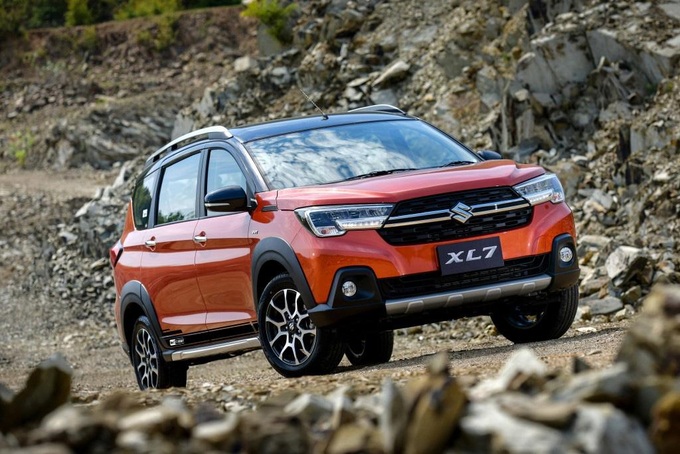 According to a company representative, so far Suzuki's service staff includes 46 service advisors who have Suzuki training certificates, 126 technicians with bronze certificates and 48 member technicians with a silver certificate issued by Suzuki Japan.
It can be seen that with positive changes in after-sales, Suzuki has gradually regained the trust of Vietnamese customers, thoroughly solved the shortage of spare parts, and minimized the cost of using the car for users.
Suzuki's aftermarket efforts in the past have also helped the company maintain the No. 1 light truck market share and the top 10 position among passenger car manufacturers in Vietnam with the sporty urban SUV. XL7, family car. range of only 500 million Ertiga, a small urban car with Swift personality and the purest and most spacious saloon in the Ciaz segment.