Control smart home with FPT Smart Home software on VF 8
Smart platform for an always connected life
With the FPT Smart Home smart home control app built into the VF 8, FPT Smart Home smart home owners can easily connect and interact with their home anywhere, anytime.
Starting with "Hey VinFast", then using purely Vietnamese commands, the owner can control the opening and closing of the curtains, turn on and off the lighting system, remotely monitor the home security control, etc Controlling the smart home via the 15.6-inch central entertainment screen of VinFast VF 8 is also quite intuitive and easy.
"I don't feel like there's a distance between this smart home and this electric car anymore. It's really a real connected life," shared Mr. Nguyen Duc Linh, during the first control experience. of VinFast VF 8 electric auto smart home.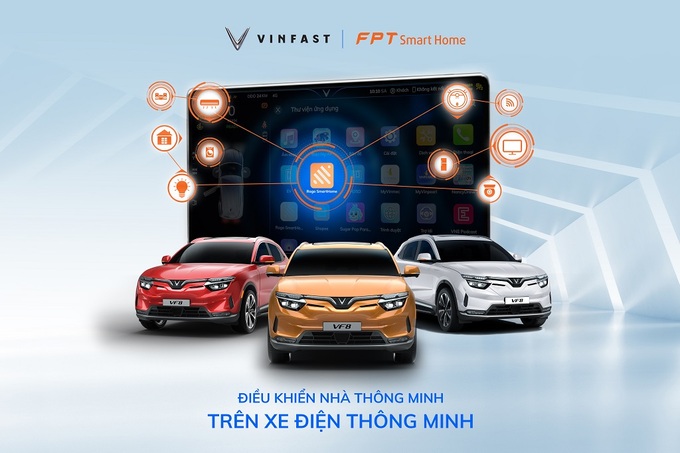 The combination of VinFast and FPT Smart Home has brought smart home control experience to many Vietnamese. This interesting thing has helped to accelerate the decision to drop the VF 8 electric car model of many young couples.
"My husband and I both love technology. Over the years, we have owned almost every device in FPT Smart Home's smart home solution suite. VinFast VF 8 is the first Vietnamese brand electric car model to integrate. In the case of smart home control, so my wife and I also closed the depot right away. According to the schedule, before Tet, my wife and I will also receive the car," Mr. Tran said. Duke Loc.
Supporting her husband's decision from day one, Mrs. Mai – Mr. Loc's wife shared, "The FPT Smart Home now combined with the VinFast smart electric car is too convenient. On the way home from work , I can buy Shopee products, turn on house lights, air purifier and vacuum cleaner, reduce chores. I can't wait to experience this convenience."
Moreover, with the Rogo SmartHome app, Mr. Loc can also monitor his home remotely easily. Any unusual movement or change in the house is also passed on to the driver.
"Even later, when I go out for urgent work, I feel safe leaving my children at home. Or when I go out, it's also very reassuring, because unusual changes will send notifications to my screen of car", father of two children added.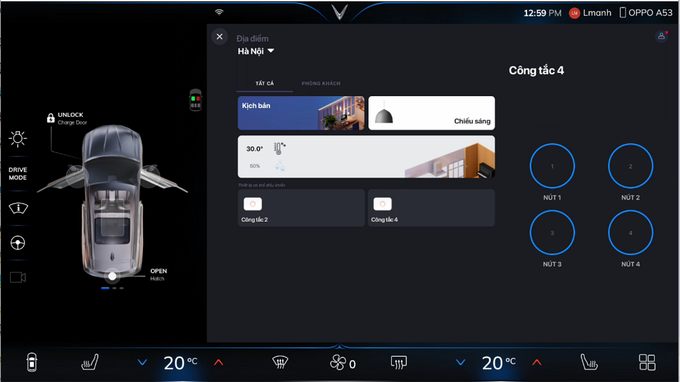 Cars and homes can get smarter over time
Electric cars and smart homes become interesting after applying the technology in real life, so the products can all become even smarter with each update. Configure the system in a modular form, allowing users to easily change and upgrade equipment to make home life smarter and more comfortable than before.
"I've been researching smart home since I was in school, but I couldn't think the speed of development could be so fast. Upgrading a smart home is too easy even for kids. people who are not too tech-savvy. It is necessary for more big companies like FPT to put into action the pioneering spirit of technology, our quality of life will really change," said Mr. Nguyen Duc Long, former student of Bach Khoa.
As the owner of VF 8 electric car from the very beginning, and also a fan of FPT Smart Home appliances, said Mr. Dang Tuan Thanh (HCMC), choosing a reputable brand is very important.. "These smart tech devices are directly related to the life, privacy and security of the whole family, so they should be backed by a reputable brand," Thanh explained.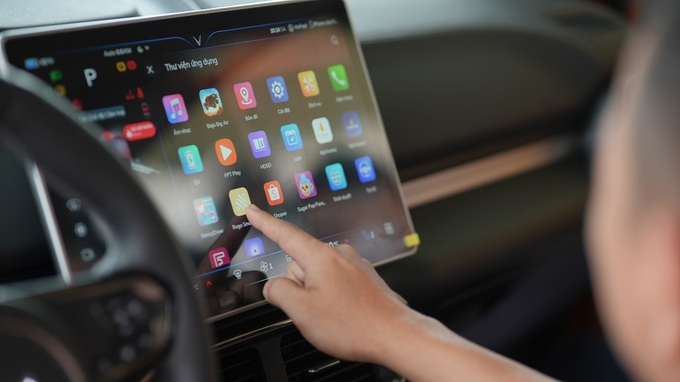 A VinFast representative said that the automaker plans to hand over a large number of VF 8 smart electric car models. Previously, in November 2022 alone, VinFast handed over 594 electric cars, including 412 VinFast VF 8 electric car.
"In the D-size SUV segment, the VF 8 has almost no competition when it comes to having many outstanding safety and smart features. Low running costs are also the reason why i bought the VF 8. experiments on electric car models is a big competitive advantage when it comes to bringing fun to users," said Mr. Phung Nguyen Dinh Huy (Da Nang) – who comes from receive VF 8 in 2018. November said.