Choose the right fuel-efficient car in an era of skyrocketing gas prices
Economic choice
Before the Covid-19 pandemic, the price of gasoline had not affected consumers as clearly as it does today. But only in the last 6 months, gasoline prices have steadily increased due to lack of supply, affected by the conflict between Russia and Ukraine. If you are a motorcyclist, the increase in the price of gasoline still cannot have a big impact like motorists, because each car fuel costs VND 1-1.5 million.
Mr. Ha Cong Ngoc (residing in Ta Thanh Oai Township, Thanh Tri, Hanoi) works as a stationery salesman. As the owner of a 2020 Suzuki XL7, driving about 40,000 km after more than 2 years of use, Mr. Ngoc said his car has a consumption of only 7 liters of gasoline / 100 km of mixed roads. In business transactions, Mr. Ngoc sometimes has to transport goods from Hanoi to neighboring provinces, including around 100 km round trip.
"A colleague who had been driving another car for a few months now complains of a small gasp every time he fills up with gas, as the old car now consumes 'more than ten liters of gasoline per hundred kilometers , while my XL7 continues to 'eat and drink' quietly, not to the point of scaring me. My mind was calmer with the fuel-efficient car, despite the skyrocketing gas prices," recalls Mr Ngoc.
Speaking to a driver who drives a service car with a Suzuki Ertiga at Ho Chi Minh City airport, Mr. Huynh Tan said: "For a service car, the two main criteria are fuel-efficient cars. gasoline and the engine must be durable. Especially when the weather is bad. If it's hot, just start the engine and turn on the air conditioner, the car is already consuming fuel, not just in motion. You just see which car is selected to buy and perform a lot of service, this car is definitely fuel efficient as it is an economical choice. economic ".
Don't bother with competitors about saving function
According to the Registry announcement, the Suzuki Ertiga has a fuel consumption of just 6.6L/100km, while the Xpander averages 6.9L/100km, and the Kia Rondo 7L/100km. Meanwhile, in the small city car segment, although the fuel consumption of Suzuki Swift is 4.6L/100km, Toyota Yaris is 6.4L/100km, Mazda2 hatchback is 4.8 L/km.100 km.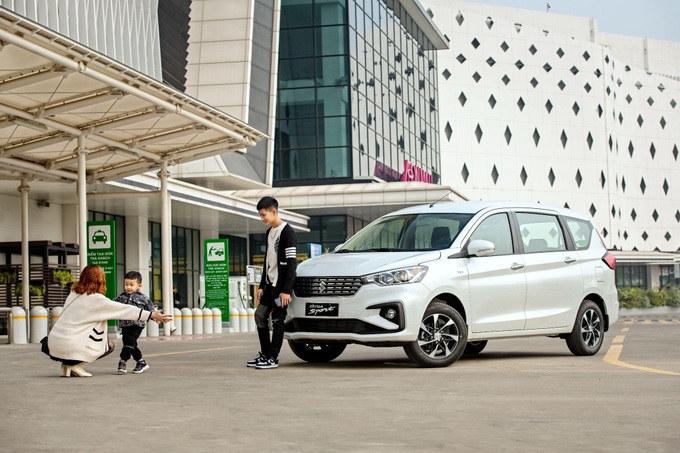 The above parameters make people who have never used cars think that there is not too much difference. However, suppose you often travel the distance to your hometown in the province, about 100 km from Hanoi, 200 km round trip. If you use a Suzuki Swift, every 200 km, car owners save 4 liters of gasoline, which is equivalent to about 120,000 VND. By returning home twice a month, car owners save 240,000 VND, the equivalent of 8 liters of gasoline.
In terms of technical structure, all three models of Suzuki XL7 and Ertiga and Swift are built on the advanced HEARTECT chassis platform. It is a seamless curved frame structure, which helps disperse energy effectively and save fuel.
Even the lightest commercial vehicle on the market, the Suzuki Blind Van model consumes around 6.5 liters of gasoline per 100 km, with each tank of gas covering a total of 617 km. The vehicle maintenance cycle is 7,500 km, the annual vehicle maintenance fee is only about VND 3 million, the cost is considered the lowest in the commercial truck group, which makes that Suzuki Blind Van single-handedly monopolizes a segment, almost like no rival in Vietnam.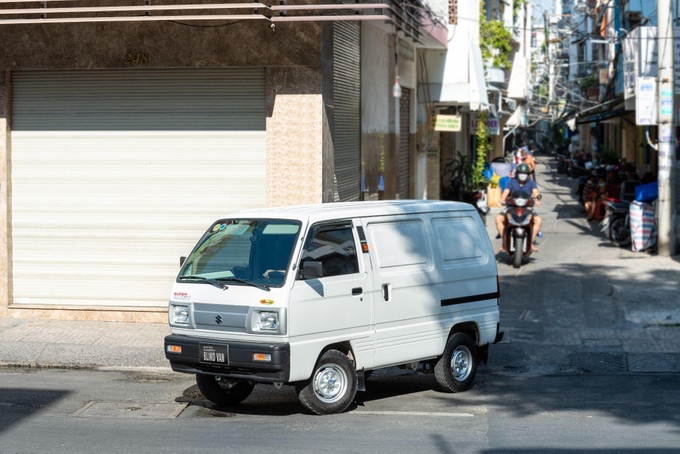 26 years of presence in Vietnam, Suzuki has become a car manufacturer with a wide range of products, serving Vietnamese consumers. Across all segments with a diverse customer base, the Japanese brand has manufactured from motorcycles and scooters to light passenger cars and light-duty trucks, so Suzuki understands the meaning of the three words "save gas" in the everyday life of Vietnamese.
In June, Suzuki is offering a one-year hardware insurance support package for the XL7 and Ertiga models. Learn more here or call the hotline 18006950 for a free consultation.